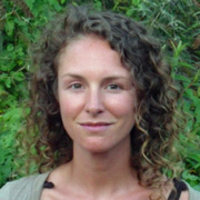 This entry confronts readers with an outstanding story of love and loss. The pain of a mother whose only child is sadly affected by an incurable illness becomes almost unbearably palpable.
Northampton, MA (PRWEB) September 15, 2009
Tom Howard Books is pleased to announce the results from its 17th annual Tom Howard/John H. Reid Short Story Contest. Gabriela Blandy of Oxford, England, won first prize and $2,000 for her story "The Buck". Over 1,600 entries were received from around the world.
This year, all four of the major prizewinners fall into the genre of personal narratives. Three of the four are domestic dramas and while the fourth takes in a wider field, it too is firmly planted on the home front.
Gabriela Blandy's first-prize entry, "The Buck", is set on the narrator's farm. The plot has been most assiduously crafted with several powerfully interwoven strands centering on an unlikely pair of animals who form an unexpected friendship. It's a novelty that not only delights that small rural community but assuages the pain of a national tragedy involving a member of that same small town. The author's gift for realistic characterization and cleverly homespun dialogue is so intense that her people literally leap off the page. Well-chosen details also enable the reader to see the countryside, to feel the biting cold, to re-live the tragedy itself and yet rejoice in the unlikely duo of buck and heifer.
Of the winning entry, Associate Judge Professor Dee C. Konrad writes: "'The Buck', by Gabriela Blandy, presents the reader with a clear vision that life, with all its unusual hopes, its unexpected twists and turns, often moves into painful but highly sensitive modes. 'The Buck' offers a story of many levels: One is human with love and harmony; another introduces tragedy leaving a town bereft and two young girls motherless. On another level, the author depicts an unusual 'romance' between a buck and a cow. These strands are so ingeniously united that the town, its inhabitants and the storyteller, as well as the buck and the cow, come together in a narrative that truly touches the heart."
Second prize of $1,000 was awarded to Debbie Fox of Smithton, Illinois, for "Attachments". In the words of Professor Konrad, "This entry confronts readers with an outstanding story of love and loss. The pain of a mother whose only child is sadly affected by an incurable illness becomes almost unbearably palpable."
Victoria Gouldthorp of Sun Prairie, Wisconsin, won third prize and $500 for "The Phone Call", described by Chief Judge John Howard Reid as an entry that "commences intriguingly and quickly becomes a scrupulously, vividly yet selectively detailed account of domestic turmoil in which hopes are dashed and lives turned literally upside down, not by death but this time by a life unexpectedly gained. The author's ability to capture the conflicts in everyday relationships and the drama of coping with the unexpected, impacts upon the reader in every line."
Dixon Hearne of Huntington Beach, California, won fourth prize and $250 for "The Right Eye of Justice". Set in a small town in 1950s Tennessee, Mr. Hearne's story deals with prejudice and how this horror interacts not just with people of a different race or religion, but even against those who dare to be a little bit different in where they worship and whom they vote for.
High Distinction awards of $200 each were given to John Biggs, James Dickson, Laurie Gough, Susan Keith, and Johnmichael Simon. Most Highly Commended awards of $100 each went to Ray Clark, Annie Eagleton, Margo Frazier, Sally Hermsdorfer, Evelyn Krieger, Fred McGavran, Mary Caperton Morton, Erin Neil, Raymond Trainor, Barbara Orlowska-Westwood, and DS Winkle. Their winning stories are published online at WinningWriters.com.
About Tom Howard Books and John H. Reid
The Tom Howard/John H. Reid Short Story Contest accepts short stories, essays and other short works of prose. All styles and themes are welcome. Both published and unpublished work are accepted. The 18th contest is open now and has a postmark deadline of March 31, 2010. Entries are accepted online and by mail. For guidelines, please visit WinningWriters.com.
Contest sponsor and final judge John Howard Reid has himself won first prizes and other awards in prestigious literary events. A former journalist and magazine editor, he is the creator of Merryll Manning, the Miami-based police sergeant who made his debut in "Merryll Manning: Trapped on Mystery Island". He has also published several historical novels, a collection of poetry, a guide to winning literary contests, and over fifty books of film criticism and movie history. He lives in Wyong, Australia. Mr. Reid is assisted in the judging by Dee C. Konrad. A leading educator and published author, Mrs. Konrad was Associate Professor in the English faculty of Barat College of DePaul University, and served as Dean of Liberal Arts and Sciences for the year 2000-2001.
About Winning Writers, Inc.
Winning Writers assists with entry handling and publicity for the Tom Howard/John H. Reid Short Story Contest as well as two annual poetry competitions sponsored by Tom Howard Books. Winning Writers is today's leading source for poetry contest information. We are proud to have been selected as one of the "101 Best Websites for Writers" by Writer's Digest for five years running (2005-2009). Our online database, Poetry Contest Insider, ranks and profiles over 750 poetry contests and over 300 prose-only contests. Our free email newsletter offers news about free poetry contests and quality literary resources.
Winning Writers was founded in 2001 by the husband-and-wife team of Adam Cohen and Jendi Reiter. Learn more at http://www.winningwriters.com/.
###