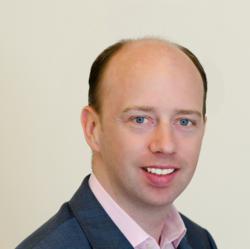 Philadelphia, PA (PRWEB) March 08, 2013
Mobile commerce will not live up to its economic potential until developers take mobile network conditions into account when application performance testing. So said Shunra Software, the industry-recognized authority in network virtualization for software testing, in a recent CIO.com article, When Will Mobile Commerce Be Ready for Primetime.
Author Jeff Vance explores reasons why mobile commerce (m-commerce) has yet to truly take off in the United States. Dave Berg, vice president of product strategy for Shunra, notes the ways applications perform over a mobile network are a major hindrance for m-commerce.
"Transactions over mobile can take longer than over broadband Internet," said Berg. "Slow or under-performing apps, even if they do not slow the entire system down, will result in reduced sales and unhappy customers."
This is important for m-commerce because customers have an expectation that shopping on mobile devices should be as fast as from desktop computers. Developers can't simply mirror their e-commerce site for mobile devices. Doing so doesn't account for how visual elements, third-party services, or site navigation will act on a mobile network. The increased latency and reduced bandwidth of those networks can wreak havoc on sites that perform well over Wi-Fi or hardwired Internet connections.
It does not take much performance degradation to upset m-commerce consumers. Berg explains, "A performance delay of 250 milliseconds is perceptible to a consumer and a delay of less than half a second will cause a consumer to select one m-commerce site over another. After three seconds, 40 percent of users will abandon a mobile site if it has not loaded. After 10 seconds, 60 percent of mobile users will not only abandon that site or app, but also never return to it again."
With application performance, there is only one chance to get it right. "One bad performance experience and the mobile user has left your business for the competition," said Berg.
For more information on application testing for m-commerce, please visit http://www.shunra.com.
About Shunra
Shunra Software is the authority in network virtualization for software testing. Shunra helps customers reduce IT costs and increase profits by reducing the occurrence of application performance problems in production and ensuring performance is optimized over mobile, Cloud and WAN before deployment. Shunra's unique combination of production network discovery, virtualization and optimization capabilities are proven to improve the accuracy of software testing, dramatically reduce the occurrence of performance issues and improve application performance by over 40%. Shunra has over 2500 customers, including 75 of the Fortune 100. Shunra is headquartered in Philadelphia and privately held.