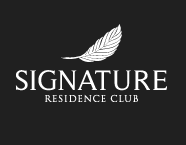 New York City, New York (PRWEB) March 19, 2013
Signature Residence Club is one of the most premiere travel clubs in the industry, and this vacation club is ecstatic to receive the highest ratings yet on customer satisfaction surveys. Every company must make sure that their member base is satisfied, and the best way to determine this fact is through member satisfaction reviews.
Signature Residence Club is a well-known travel club that provides members with quality vacations at a fraction of the cost. This makes the entire process of vacationing more affordable, and opens up the destinations that travelers can visit. To become a successful travel club, members have to be satisfied, which is why the Signature Residence Club provides satisfaction surveys to their members. This year, this travel club is excited that their member satisfaction ratings are higher than ever, and look forward to a successful year of traveling.
Signature Residence Club takes their member reviews very seriously, which is why they receive satisfaction reviews at the beginning of every year. These reviews provide constructive criticism to the travel club so that service and variety are always being improved upon. This year, members remarked on the diverse selection of travel arrangements, as well as the affordability as being highlights from this travel club. Members are excited that they have a variety of choices when they are choosing their travel destinations, and that the service and accommodations fill their every need. This looks to be a successful years for members that are traveling with the Signature Residence Club.
Signature Residence Club is a travel club that provides members with lavish vacations at affordable prices. In recent years, travelers have had to cut back on their budgets for traveling, but thanks to the amazing deals that the Signature Residence Club members are enjoying thrilling vacations that adhere to their budgetary limits. This is a great time in the industry for travelers that are looking to get the most for their money. This Signature Residence Club has been assisting travelers for over two decades, and only exemplifies the highest standards of service with their member base. For anyone that is interested in opening up their travel options, without worrying about breaking their budgets, should solicit the services of the Signature Residence Club.
Signature Residence Club
1710 First Avenue
New York, NY 10028
Phone: 1-888-538-9897
Email: info(at)signatureresidenceclub(dot)com
Website: http://www.signatureresidenceclub.com/