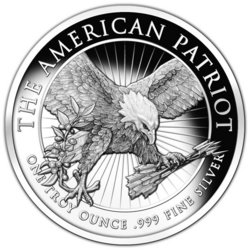 It is our intention to offer investors products of stunning beauty and value never before seen in the bullion market.
Lake Oswego, OR (PRWEB) March 4, 2010
Bullion Exchange International is unveiling today a long-awaited affiliate program, great news to affiliates looking to offer a product with high long-term value and one in which they can earn a substantial commission.
Bullion Exchange International is thrilled to provide an affiliate program which will allow consumers to make an investment they can trust, in gold and silver products that not only tend to create great value, but are beautiful, exquisitely designed by world renowned artists, and highly sought-after by collectors, art connoisseurs and investors alike.
> Bullion Exchange International luxurious gold and silver products come in a variety of sizes and forms, from 1/2 oz. coins to 1000 oz. bars.
> Bullion Exchange International products are painstakingly designed by Lorenzo Ghiglieri, world renowned artist and sculptor who has produced art for some of the greatest world leaders in history, from Queen Elizabeth to Pope John Paul II to President Ronald Reagan and Luciano Pavarotti.
> The Company will be unveiling new programs in March with high appeal for collectors and investors, including an exclusive, limited edition series of .5 oz and 1oz. silver "Patriot Series" coins and a Coin a Month club.
> Gold and silver are among the few investments that have consistently retained or gained value for almost all of human history.
Bullion Exchange International is a result of extensive professional analysis of the gold and silver bullion markets combined with deep expertise in fine artistry. Bullion Exchange International pieces are formulated for maximum appeal to both investors (both traditional and art investors) and collectors (both precious metal and coin collectors).
Signing up to be an affiliate with Bullion Exchange International is easy. Just visit the gold and silver affiliate program sign up page and fill out the form. Registration is free and there are no sign up costs, and affiliates can earn up to 30 percent commission on products with built-in value. If you're an affiliate marketer who has just been waiting for the ideal opportunity, wait no longer. Sign up with Bullion Exchange International and start earning some great commissions today.
###