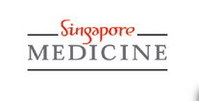 There are quite a few advantages to using TomoTherapy. Accuracy of treatment is one of them. With the machine, we can direct the radiation beam to exact areas and at the precise intensity
Singapore (PRWEB) November 11, 2008
Singapore's oncologists are taking cancer warfare to a new level of sophistication with the use of image guided radiation therapy.
This revolutionary cancer treatment allows doctors to customize radiation to their patients' individual needs, with highly targeted and precise beams that zero in on the exact problem areas, thereby ensuring that no damage is done to surrounding healthy tissues.
"Consider this analogy: During the Second World War, fighter planes would carpet-bomb the entire area, destroying both the enemy and innocent civilians. These days, with advancements in weapons technology, you can lock in a specific military target and send guided missiles to destroy the enemy while sparing innocent lives. Now, put all that in a medical context and that's how far we've come in fighting cancer," explains Dr Lee Kim Shang, Consultant Radiation Oncologist at Mount Elizabeth Hospital's Radiation Oncology Centre.
The hospital, one of Singapore's premier private medical centers, is the only one in Southeast Asia to have invested in TomoTherapy. A single machine costs US$4 million with additional annual maintenance of US$300,000.
Developed by a team of researchers at the University of Wisconsin-Madison, it is currently available in about a dozen countries worldwide.
"There are quite a few advantages to using TomoTherapy. Accuracy of treatment is one of them. With the machine, we can direct the radiation beam to exact areas and at the precise intensity," says Dr Lee.
Unlike conventional radiation facilities which are sometimes hampered by limited gantry movement and couch collision, the TomoTherapy unit allows complete, 360 degrees free range movement, thereby making it easy to treat all areas of the body. This makes it ideal for patients with head, neck, lung and prostate cancers, since tumors in these areas are often deep seated and close to critical normal tissues. It is also able to treat large fields without having to consider leaving gaps between adjacent radiation fields.
What's more, the new technology integrates the treatment process with CT scan functions.
"For some tumor sites, such as cancers of the prostate gland, there can be day to day movement of the gland due to anatomical changes as a result of rectum or bladder distension. The daily CT scan allows us to modify the placement of the radiation beam at any time," says Dr Lee.
Another benefit to this form of cancer treatment is the amount of radiation the patient is subjected to.
"Conventional radiation involves higher doses and covers a wider area of exposure. This is to compensate for the lack of precision. With TomoTherapy, this becomes largely a non-issue," says Dr Lee, who adds that patients experience fewer side effects because of this.
But here's the biggest piece of good news: TomoTherapy treatment here wouldn't cost an arm and a leg.
"Singapore's medical costs are still pretty affordable compared to other developed countries in the West. A course of TomoTherapy treatment here would cost in the range of US$14,000 to US$18,000. This compares favorably to similar treatments offered elsewhere in the world. In the U.S. for instance, a comparable course of radiation using TomoTherapy would cost upwards of US$50,000 - at least two and a half times more," shares Dr Lee.
Since 2006, Mount Elizabeth Hospital has treated more than 250 cancer patients with TomoTherapy. Of these, about half are foreign patients from the region, as well as the U.S. and Europe.
"Singapore is well on track to be one of Asia's top medical hubs. In line with our vision, we have invested in advanced medical technologies that are used in some of the most developed countries. Moving ahead, we will continue to raise the bar in terms of medical equipment, expertise and treatment outcomes," says Dr Lee.
For more information, watch the TomoTherapy video series at http://www.youtube.com/watch?v=lMfbE08RrEE
About Parkway Cancer Centre
Parkway Cancer Centre (PCC) offers comprehensive cancer treatment with a highly skilled, multi-disciplinary team comprising medical specialists, nurses, counselors and other paramedical professionals to meet the special needs of cancer patients. The Centre uses the latest technologies in cancer treatment to help patients access proven innovative therapies for the best clinical outcomes. PCC's commitment is to provide a comprehensive holistic treatment of cancers in a safe and comfortable environment, where patients are attended to by caring and experienced staff. (http://www.parkwaycancercentre.com )
About the SingaporeMedicine Initiative
Launched in 2003, SingaporeMedicine is a multi-agency government-industry partnership committed to strengthening Singapore's position as Asia's leading medical hub and international health care destination.
Led by the Ministry of Health of Singapore, SingaporeMedicine is supported by three government agencies: the Economic Development Board, which develops industry capabilities, the International Enterprise Singapore, which fosters regionalism by Singapore-based health care players, and the Singapore Tourism Board, which markets Singapore as a healthcare destination to inbound international patients and develops associated people-oriented services. (http://www.singaporemedicine.com)
###