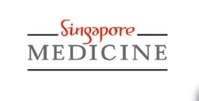 The buttons do not rust and it is unlikely to cause infection, too, so there will be no need for a second operation to remove them once the shoulder has healed
Singapore (PRWEB) March 17, 2009
Orthopedic surgeons in Singapore are now treating shoulder injuries with a homegrown technique that has proven much more successful compared to the current gold standard.
Called the Triple Endobutton Technique, this relatively simple yet highly effective concept was developed as a response to the high failure rates associated with conventional methods of mending Acromioclavicular Joint (ACJ) dislocations.
"Injuries in and around the shoulder are common in today's athletic society. ACJ injuries are often sustained by cyclists, as well as those who engage in contact sports such as rugby, martial arts and American football," says Dr Lim Yeow Wai, Specialist for Orthopedic Surgery at Raffles Hospital.
Dr Lim developed the new technique two years ago, after observing that conventional procedures do not offer lasting solutions to those who have fractured or dislocated their ACJ.
"The shoulder is a very complex and unstable joint in the body which can get easily injured following an awkward fall. Many types of surgeries have been developed in the past to repair the bone and torn ligaments, but so far, outcomes from these methods are far from satisfactory," he explained.
The acromioclavicular joint is located at the top of the shoulder. It is made up of two bones - the clavicle and the acromion - and two ligaments which gives the joint its stability. Depending on the severity of the injury, a person may sprain or tear one or all of the ligaments. If not properly treated, ACJ injuries can lead to significant loss of strength in the affected limb. It may also cause arthritis of the joint.
"Presently, most of the treatment methods employ rigid forms of fixation using metal implants such as hook plates, pins and screws. This rigidly secures the two bones, but often leads to failure because the ACJ joint is not meant to be fixed in place. It is a flexible joint which can rise and rotate during movement," said Dr Lim.
Furthermore, screws and pins are often ineffective because they usually work themselves loose after some time, due to necessary movements in and around the shoulder area.
The Triple Endobutton technique, on the other hand, is non-rigid and allows for normal movement of the joint. All that's needed is three tiny buttons and two strands of Fibrewire suture. The buttons are made of stainless steel and are only about 1cm across.
During the operation, the suture is looped through the button holes and over the shoulder bone, resulting in a 'snow shoe' hold that allows for fluid movements while stabilizing the joint.
According to Dr Lim, this method gives even greater strength compared to the natural ligaments.
The entire surgery takes just 45 minutes under general anesthesia with the patient in a beach chair position. So far, Dr Lim has performed 11 such operations with only one failure, giving this technique a failure rate of less than 10 percent. This is less than half the failure rate of ACJ surgeries using conventional methods.
Post-operation, a sling will be applied for about four weeks. Patients can generally engage in light duties after that.
"Normal activities and household chores will not pose a problem at all, although we advise patients not to go back to professional contact sports till a few months later," said Dr Lim, who is himself a martial arts exponent.
The best part is that these buttons can safely stay in the body for life.
"The buttons do not rust and it is unlikely to cause infection, too, so there will be no need for a second operation to remove them once the shoulder has healed," said Dr Lim.
Currently, the Triple Endobutton technique is only performed in Singapore.
The cost of the Triple Endobutton surgery is US$6,500. This compares favorably to conventional surgeries in the US, which usually range between US$10,000 and US$15,000.
About Raffles Hospital
Raffles Hospital is a tertiary care hospital and the flagship hospital of the Raffles Medical Group, a leading private healthcare provider in Singapore and South East Asia.
Located just 20 minutes away from Changi International Airport and right in the heart of the city, Raffles Hospital offers a full range of specialist, medical and diagnostic services that spans across 35 disciplines. Its 16 specialist centers meet a wide variety of medical needs such as obstetrics and gynecology, cardiology, oncology and orthopedics. (http://www.raffleshospital.com)
About SingaporeMedicine
Launched in 2003, SingaporeMedicine is a multi-agency government-industry partnership committed to strengthening Singapore's position as Asia's leading medical hub and international health care destination. Led by the Ministry of Health of Singapore, SingaporeMedicine is supported by three government agencies: the Economic Development Board, which develops industry capabilities, the International Enterprise Singapore, which fosters regionalism by Singapore-based health care players, and the Singapore Tourism Board, which markets Singapore as a healthcare destination to inbound international patients and develops associated people-oriented services. (http://www.singaporemedicine.com)
###