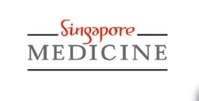 Over half of our patients achieve 20/20 vision, ¾ regain at least driving vision of 20/40, and the rest have reached their best visual potential
Singapore (PRWEB) March 24, 2009
The Singapore National Eye Center (SNEC) has given new sight to 25 blind patients with 100 percent success through a medical procedure called Osteo-Odonto-Keratoprosthesis, or tooth-in-eye.
This procedure is highly complex and is to date only performed in two Western European countries, Singapore, India and Japan.
"The tooth-in-eye surgery is a difficult operation that is done in two stages and requires a team of 15 specialists from the radiology, dental and eye division," says Professor Donald Tan, Head of Corneal Service and Director at SNEC.
The procedure was first developed in Italy back in the 1960s but due to its complexity was only resurrected in recent years.
"We have successfully restored vision to the most severe cases of patients who had been blinded in accidents and chemical burns. Some suffered from Stevens-Johnson syndrome (SJS), while others have had multiple corneal graft failures. In all our cases, maximal visual potential has been achieved," said Prof Tan.
SJS is a life-threatening condition which is often brought on through viral infections such as the herpes simplex virus or drug allergies. It causes severe skin and mucosal blistering, especially the eyes, leading to scarring and blindness, if not death.
The procedure
The surgery spans over two months and is done in two stages involving up to 5 different procedures.
"First, the eye is opened up and the entire inner surface of the eyelids, cornea and scar tissues are removed. We then transplant the inner mucosal lining of the cheek onto the new eye surface. Next, we remove a canine tooth and some of the adjacent bone from the patient. We shave this down, drill a hole then fit it with an artificial cornea made of a medical-grade plastic optical cylinder. After this, we implant it into the patient's cheek to grow a new blood supply."
All this is done in the first stage of operation. Next comes the insertion about two months later.
"We open the cheek mucosal lining over the eye, remove the tooth-bone-cylinder from the cheek and insert this into the cornea," explained Prof Tan.
Since all the "hardware" - tissue, bone and tooth - are all taken from the patient, there is no issue of rejection whatsoever. After the final surgery, light is able to enter through the plastic cylinder, and patients will be able to regain good vision.
"Over half of our patients achieve 20/20 vision, ¾ regain at least driving vision of 20/40, and the rest have reached their best visual potential," he added. Only one eye receives treatment at any one time, with the other eye "in reserve".
Selection for the operation is strict, however, as there are conditions to be met, given the complexity of the surgery.
"The most basic criterion is that the retina and optic nerves must still have some function for visual recovery, as the treatment replaces the entire front of the eye only. So those who are born blind from retinal or optic nerve disease will not qualify," said Prof Tan.
Patients with glaucoma will not be able to have full sight restored, but some vision can still be saved. According to Prof Tan, only teenagers and adults qualify for this procedure, since teeth from young children are not suitable.
Expertise aside, cost is an issue for such surgeries.
"Because of the nature of such procedures, costs can be astronomical. The United Kingdom for example charges about 25,000 pounds (US$35,000). Thankfully, since SNEC has access to public funding, we can afford to charge a lot less, about US$15,300," said Prof Tan.
While there is no issue of rejection and no cases of extrusion of the implant so far, patients who do their operations in Singapore will be offered lifelong follow-up.
"We will continue to look out for our patients for the rest of their lives. Having a new eye doesn't mean the new eye is invincible. So we monitor them every year to make sure everything is going fine. Many of these patients also have glaucoma and retinal problems which need ongoing management".
About Singapore National Eye Centre
Since its opening in 1990, SNEC has achieved rapid growth and currently manages an annual workload of a quarter million patient visits, 14,000 major eye surgeries and 13,000 laser procedures. Nine subspecialties have been established to provide a full range of eye treatment from comprehensive to tertiary levels for the entire spectrum of eye conditions. SNEC is actively involved in clinical trials and research into the causes and treatment of major eye conditions such as myopia and glaucoma. Thousands of ophthalmologists from neighboring countries and beyond have participated in the Center's teaching courses and international meetings organized annually. Visit http://www.snec.com.sg/ for more information.
About SingaporeMedicine
Launched in 2003, SingaporeMedicine is a multi-agency government-industry partnership committed to strengthening Singapore's position as Asia's leading medical hub and international health care destination. Led by the Ministry of Health of Singapore, SingaporeMedicine is supported by three government agencies: the Economic Development Board, which develops industry capabilities, the International Enterprise Singapore, which fosters regionalism by Singapore-based health care players, and the Singapore Tourism Board, which markets Singapore as a healthcare destination to inbound international patients and develops associated people-oriented services. Visit http://www.singaporemedicine.com/ for more information.
# # #