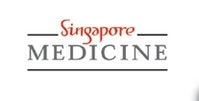 What we're doing is to extract T-cells from the patient's own blood, then 'educate' these cells to recognize certain viral proteins that are responsible for tumour growth.
Singapore (PRWEB) April 10, 2010
Nasopharyngeal cancer (NPC) is the sixth most common cancer worldwide and cancer researchers here are just one step away from giving advanced-stage NPC patients fresh hope – in the form of a new treatment strategy.
A new clinical trial is now underway and outcomes are expected to have far-reaching implications for both doctors and their patients.
The trial is considered groundbreaking for several reasons, not least because it uses the patient's own immune system to fight the cancer. Helmed by Dr Toh Han Chong, Head of Department of Medical Oncology at the National Cancer Centre in Singapore (NCCS), the study currently involves 38 patients. The NCCS is a multi-disciplinary centre that offers one-stop cancer diagnosis and treatment, and carries out cutting-edge cancer research.
"What we're doing is to extract T-cells from the patient's own blood, then 'educate' these cells to recognize certain viral proteins that are responsible for tumour growth. These T-cells will be expanded into large numbers in the lab and returned back to the patients to fight the cancer," says Dr Toh.
T-cells belong to a group of white blood cells (WBCs) called lymphocytes. There are a number of different types of T-cells that act in many ways to identify, directly attack and destroy infectious agents. Along with other WBCs, they play a major role in the immune system, which guards the body against infection.
The process itself is fairly simple. All that is needed is about 350 ml of blood, about the size of cola can. The culturing of T-cells will take a few months and the programmed new cells will be returned over a series of blood infusions. This process, coupled with a course of chemotherapy, is expected to significantly extend survival rates. To date, the results have been most encouraging.
The trial was prompted by current limitations with conventional chemotherapy for patients with advanced NPC. Regular cancer treatment saw the majority of patients relapsing after some months, which led researchers here on a search for an alternative treatment strategy.
"We are extremely well-place to perform this trial because NPC is so common in Asia. T-cell therapy will provide Singapore with a unique opportunity to distinguish ourselves in the region, if not the world. We have the infrastructure, the training and the resources," says Dr Toh.
Indeed, the country has pledged more than $250 million in aid of the cancer cause. Apart from NCCS, Singapore has set up a cancer research centre of excellence, hosted by the National University of Singapore (NUS).
The Cancer Science Institute (CSI Singapore) was established to allow Singapore the opportunity to take a leading role in the worldwide charge against cancer with the most technologically advanced strategies.
Other institutions dedicated to ongoing cancer research include the Oncology Research Institute (ORI), which works closely with NUS' Office of Life Sciences, focusing on basic cancer research with clinical involvement.
As Asia's leading medical hub, Singapore's healthcare system has been ranked best in Asia by the World Health Organization, with a corresponding global placement well within the world's top ten.
Clinical trials such as Dr Toh's which explore new treatment strategies for cancer patients represent an important departure in the way doctors here view the fight against cancer.
Cell therapy aside, customized cancer treatment using smart drugs is another way forward.
"Smart drugs wired to each individual patient's genetic makeup will go a long way in extending cancer survival rates. With conventional chemotherapy, the mainstay of cancer treatment, we have essentially hit a wall. We have now learnt that carpet-bombing the body using conventional chemotherapy comes with high costs," says Dr Wong Seng Weng, Medical Director of The Cancer Centre at Paragon Medical and Adjunct Clinician Scientist at the Institute of Bioengineering and Nanotechnology, Agency for Science, Technology and Research (A*STAR).
According to Dr Wong, what is need are specific therapies that can destroy the cancer cells without damaging the surrounding cells or tissue. Now, with smart drugs, doctors can do just that.
Drugs in targeted therapy are "smart" because they are able to target-lock individual cancer cells and destroy them while avoiding injury to healthy cells, akin to smart bombs in warfare. These "smart drugs" may be in the form of a small designer molecule or an antibody.
At the moment, some of the smart drugs in use include Erlotinib, Gefitinib, Bevacizumab and Cetuximab for lung cancer; and Trastuzumab, Lapatinib and Bevacizumab for breast cancer.
Considering that one in every three people in the developed world will contract cancer in their lifetime, these new advances in cancer treatment strategy may well save tens of thousands of lives in the very near future.
"Cancer is a leading cause of death worldwide. What we're doing here – identifying specific ways to target cancer cells and boosts efficacy – is the holy grail of anti-cancer treatment strategy," says Dr Wong.
About The Cancer Centre
TCC is a silver lining of care, comfort and confidence to the community. Cancer itself can often bring up unanswered questions that relate to life, family and an uncertain future. The condition however, does not have to leave you or your loved ones unsure. Regardless of the questions that cancer may pose, we'll give you the answers...simply Because We Understand and Care. TCC emphasises on preventive measures, actively conducts screening and avails of innovative targeted treatments for general cancers using proven technologies to ensure optimal patient safety and comfort.
For more information, visit TCC website at "http://www.tcc.sg".
About National Cancer Centre Singapore
NCCS is a premier cancer research and treatment facility in Singapore and in the region. It was established in 1997 and sees about 68 per cent of the public sector medical oncology cases and 74 per cent of radiation oncology cases. NCCS not only houses the most number of oncologists in Singapore but is also equipped with the largest number of equipment to provide the latest radiation oncology care in Singapore.
For more information, visit NCCS website at "http://www.nccs.com.sg".
About The SingaporeMedicine Initiative
Launched in 2003, SingaporeMedicine is a multi-agency government-industry partnership committed to strengthening Singapore's position as Asia's leading medical hub, and promoting Singapore as a world-class destination for advanced patient care.
For more information on SingaporeMedicine, please visit "http://www.singaporemedicine.com"
# # #