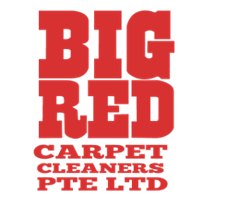 The Seal of Approval Service Provider status indicates to our customers that we care to use only the best cleaning products.
Singapore (PRWEB) November 07, 2012
Big Red Carpet Cleaners, a carpet cleaning Singapore specialist, has been recognized by the Carpet and Rug Institute (CRI) as a Seal of Approval Service Provider. The Seal identifies cleaning companies that distinguish themselves by committing to a high standard of service and customer satisfaction.
The CRI Seal of Approval program tests and certifies superior performing carpet cleaning solutions, vacuums, deep cleaning extractors and deep cleaning systems. Companies certified as Seal of Approval Service Providers agree to use only Seal of Approval products and equipment and comply with a customer-focused "code of conduct."
"Customers can feel confident about doing business with companies that have earned the Seal of Approval," said Werner Braun, CRI president. "CRI is proud to recognize cleaning firms that use superior products and recognize the need for quality service."
Braun noted that independent testing has shown that not all carpet cleaning products clean equally well and that some even harm carpet fibers or result in faster resoiling of cleaned areas.
"The Seal of Approval Service Provider status indicates to our customers that we care to use only the best cleaning products. Matching the right cleaning method with the right product helps retain the life and beauty of a carpet," said Himanshu Bakhda, Managing Director of Big Red.
In addition to its recent CRI recognition, Big Red is an internationally certified Singapore professional carpet cleaning company. In fact, Big Red is South East Asia's first carpet cleaning company to be certified by the International Institute of Carpet & Upholstery Cleaning (IICUC) of the United States of America in 1987.
The CRI Seal of Approval Service Provider code of conduct requires certified service providers to uphold a high standard of accountability, responsibility and customer-oriented service. It also has provisions for carpet manufacturers and product manufacturers that include honoring warranties and providing product usage and cleaning and maintenance information for consumers.
CRI recommends that consumers have their carpets professionally deep cleaned every one to two years, depending on foot traffic. Additionally, some major carpet manufactures have specified use of Seal of Approval cleaning products in their warranties.
About Big Red:
Big Red, established in 1986, is Singapore's leading carpet cleaning service provider. To date, Big Red has served over 4,000 clients throughout the city-state. It counts among its clientele such prestigious establishments as: Shangri-La Hotel, Regent Singapore, Swissotel, the Stamford, LVMH Fashion Limited, Singapore American School, UOB Bank Limited, Research In Motion (S) Pte Ltd, All Nippon Airways, and numerous others. For more information about Singapore rug cleaning, carpet stain removal, or carpet disinfection, contact Big Red Carpet Cleaners at +65.6241.944, or visit their website: http://www.bigredcc.com.
Contact:
Big Red Carpet Cleaners Pte Ltd
Blk 3018, Bedok North Street 5,
#01-15, Eastlink Building,
Singapore 486132
Tel: +65 6241 9443
Facsimile: +65 6242 9042
Email: info (at) bigredcc (dot) com
Website: http://www.bigredcc.com