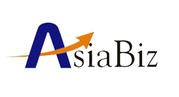 In general, the services sector is relatively more stable than other sectors; and as such, provides equilibrium during periods of uncertainty.
Singapore (PRWEB) March 07, 2013
Singapore's services sectors reported higher business receipts in Q4 2012, registering a 4.2% increase year-on-year (y-o-y), according to the Business Receipts Index for Services Industries report released by the Department of Statistics. Excluding receipts from wholesale and retail trade, as well as accommodation and food services, total business receipts expanded by 2.4% quarter-on-quarter (q-o-q).
Analysis from Singapore company registration consultancy AsiaBiz Services revealed an increase in business receipts from nearly all sectors under the services industry, except education, compared to data from the preceding quarter.
The information and communications sector experienced the largest growth at 6.8% q-o-q; followed by business services (excluding real estate, rental & leasing, and recreation & personal services) with a 6.6% q-o-q increase.
Similar gains were recorded for the transport & storage services (4.1%), financial and insurance services (1.3%), health and social services (0.5%), as well as real estate, rental and leasing services (0.1%). The education services industry, however, experienced a 14.9% q-o-q decline in receipts.
Conversely, on a year-on-year basis, positive growth was recorded across the board, with education services registering the highest increase at 8.7% y-o-y, followed by real estate and leasing at 6.3% y-o-y.
HIGHER GAINS OF PUBLIC-LISTED FIRMS
Congruently, public Singapore-incorporated companies reported higher Q4 2012 earnings, according to preliminary data collated from 186 SGX-listed firms with December year-ends that released their quarterly financial results last week. With combined group gains amounting to $7.4 billion for Q4 2012, a total of 140 of these firms reported profits while 46 showed losses for the quarter.
In addition, of the 334 public-listed companies with December year-ends that submitted their full-year financial results, a total of $34.1 billion in group earnings was recorded for the whole of 2012. Showing a 5.3% increase across the board, a total of 261 of the companies surveyed showed profits for the year, while 73 had negative bottom lines.
CONSERVATIVE GROWTH FORECAST
Commenting further, Mr. James Nuben, Head of Taxation at AsiaBiz Services said, "The uptrend in business receipts is emblematic of Singapore's strong services sectors, which comprises a substantial portion of our total GDP. The industry's consistent growth offsets the current volatility of the manufacturing sector, which continues to struggle amid inflation, labor shortages, and declining demand."
"In general, the services sector is relatively more stable than other sectors; and as such, provides equilibrium during periods of uncertainty. In essence, a boost in the services sector signifies Singapore's attempts to move up the value chain. That said, outlook for the rest of the year should remain conservative," he explained.
ABOUT ASIABIZ SERVICES
Asiabiz Services is a Singapore-based consultancy that offers business solutions for both local and foreign professionals, investors and entrepreneurs. Our areas of expertise include Singapore company incorporation, offshore company setup, accounting, taxation and other related corporate services. Asiabiz Services also provides Singapore work visa and immigration services for foreign professionals wishing to relocate to Singapore.
120 Telok Ayer Street, Singapore 068589
Phone: +65 6303 4614
http://www.asiabizservices.com