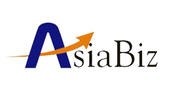 The World Bank report is yet another feather in Singapore's proverbial cap. Our ranking affirms our reputation as one of the world's best places to do business.
Singapore (PRWEB) November 09, 2012
For the seventh straight year, Singapore has retained its number one spot in the recently published "Doing Business" report by World Bank, outranking a total of 184 countries.
According to Singapore company registration consultancy AsiaBiz Services, Singapore's consistent ranking indicates that the city-state is on the right track in terms of its pro-business regulations. To date, Singapore continues to be one of the globe's most accessible, most investor-friendly markets.
Entitled "Doing Business 2013: Smarter Regulations for Small and Medium-Size Enterprises," the joint World Bank and International Finance Corporation report evaluated economies on the basis of key indicators. They include: 1) the ease of starting a business; 2) dealing with construction permits; 3) getting electricity; 4) registering property; 5) securing credit; 6) protecting investors; 7) paying taxes; 8) cross-border trading; 9) business contracts; 10) resolving insolvency and 11) employing manpower.
In particular, Singapore emerged as the best in the world for its ease of trading across borders, a major indicator that focused on the procedural requirements for importing and exporting goods, among other factors.
Singapore was ranked second in three major areas namely: the ease of dealing with construction permits, the ease of resolving insolvency involving domestic entities, and investor protection regulations. The latter involves the strength of minority shareholder protection against potential misuse of corporate assets for personal gain.
"Singapore, Asia's business nucleus, protects its investors fiercely," explained Mr. James Nuben, Head of Taxation at AsiaBiz Services. "It has always been the city-state's strategic thrust to attract investors to form a Singapore company to stimulate business and invigorate the flow of investments. As such, we have the policies in place to protect stakeholder interest."
In addition, Singapore remains in the top 10 list in terms of ease of paying taxes, ranking fifth among the world's most business-friendly tax environments. Cumulatively, Singapore emerged as the undisputed number one economy for earning top marks across all key indicators.
"The World Bank report is yet another feather in Singapore's proverbial cap. Our ranking affirms our reputation as one of the world's best places to do business. Indeed, Singapore's regulatory environment is pro-business, and it is this investor-friendly approach that makes our city-state a primary investment destination not only in Asia, but in the world," Mr. Nuben affirmed.
Meanwhile, Hong Kong was ranked number 2 in overall rankings, followed by New Zealand, the United States, and Denmark.

ABOUT ASIABIZ SERVICES
Asiabiz Services is a Singapore-based consultancy that offers business solutions for both local and foreign professionals, investors and entrepreneurs. Our areas of expertise include Singapore company registration, incorporation, offshore company setup, accounting, taxation and other related corporate services. Asiabiz Services also provides Singapore work visa and immigration services for foreign professionals wishing to relocate to Singapore.
120 Telok Ayer Street, Singapore 068589
Phone: +65 6303 4614
http://www.asiabizservices.com