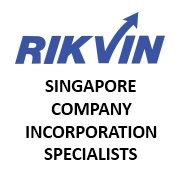 All these measures point towards government's commitment to boosting Singapore's reputation as a regional IP hub. It also encourages the small and medium scaled enterprises to protect their IP rights, and generate better returns on their investments
(PRWEB) August 13, 2012
As Intellectual Property (IP) becomes an increasingly important component of doing business in an increasingly globalized economy, Singapore's Ministry of Law has recently announced its aims to enhance the city-state's role as an Asian IP hub, and service the potential growth in demand for IP services in the region.
The Ministry has set up a steering committee, aided by two sub-committees to formulate Singapore's IP Hub Master Plan. With a strong focus on developing a vibrant marketplace for IP transaction and commercialization, and building world-class IP capabilities and infrastructure, the committee has also invited feedback and suggestions from IP owners, practitioners, and the industry, pertaining to all forms of IP, including patents, trademarks, copyrights and designs. The committee will be submitting its report to the government by early 2013.
Analysis by Singapore company registration specialist Rikvin reveals that Singapore's transparent legal framework for protecting IP rights also puts it in good stead to not only thrive as an Asian IP hub, but set the tone for the rest of Asia as well.
The city-state is a signatory to the 1994 TRIPs (Trade-Related Aspects of Intellectual Property Rights) Agreement administered by the World Trade Organisation (WTO). Furthermore, Singapore signed a Free Trade Agreement with the US in 2003, which imposes "TRIPs-plus' standards on both the countries for IP protection. A similar agreement was signed between ASEAN and China in January 2010.
Moreover, recognizing the role IP rights play in modern businesses, IP registration and acquisition activities in Singapore were recently included under the scope of Productivity and Innovation Credit (PIC) Scheme, which gives the option of 400% Singapore corporate tax deduction or a 60% cash conversion option to Singapore-registered companies.
"All these measures point towards government's commitment to boosting Singapore's reputation as a regional IP hub. It also encourages the small and medium scaled enterprises to protect their IP rights, and generate better returns on their investments," said Mr. Satish Bakhda, Rikvin's Head of Operations.
"To be an Asian IP hub, the need to develop a common and synchronized IP protection framework regionally, along with the effective and transparent application of laws to protect investments in innovation, are vital. We are optimistic that Singapore is well on track to do that. Apart from high-end legal and research-based industries, small indigenous innovation-based entities are also set to benefit from these measures,"concluded Mr. Bakhda.
ABOUT RIKVIN:
Established in 1998, Rikvin has since partnered with thousands of investors, entrepreneurs and professionals in their pursuit to access business opportunities overseas. Rikvin's areas of expertise include Singapore subsidiary registration, offshore company setup, accounting, taxation, Singapore payroll services and other related corporate services. Rikvin is also a licensed employment agency with the Ministry of Manpower (MOM) and offers a full spectrum of employment pass services for foreign professionals who wish to relocate to Singapore.
20 Cecil Street, #14-01, Equity Plaza, Singapore 049705
(65) 6320 1888
http://www.rikvin.com/