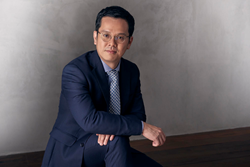 SINGAPORE (PRWEB) November 08, 2018
Rate3 envisions a future where all forms of assets - including money, stocks, real estate, intellectual property and even an individual's time - are interchanged seamlessly between application users of various public blockchains.
The addressable market of assets applicable for tokenization is worth in excess of USD $700T today. In order to capture a portion of that, Rate3 is building the tools for asset tokenization and identity management for use across both the Ethereum and Stellar public blockchains. Doing so provides individuals and enterprises with a bridge to leverage the many benefits of both these blockchains, including fast and ultra-cheap transactions, 24/7-settlement hours, fractional ownership and programmability features. This vision has been backed to the tune of USD $17 million in funding by thought-leading investors such as Insignia Ventures, Alpha JWC, Matrix Partners China, Node Capital, Fenbushi Digital and FBG Capital.
Trusts as a secure legal framework
Rate3' Tokenization Protocol uses a legal trust structure to hold the underlying assets, in a bid to ensure legal compliance, transparency and accountability. When users tokenize their assets with Rate3, their assets are stored securely and safely in an independent, third-party trust under the care of a reputable trustee. Each token holder gains peace of mind from the knowledge that a reputable, government-licensed trust company is guaranteeing the redeemability of the tokens they own for the backing asset, and that they are entitled to legal recourse should these ownership rights not be fulfilled.
Using a trust also means that Rate3 has to navigate the complexities of trust laws, whilst understanding and applying the nuances of a trust to a blockchain's — and digital assets — context. This intersection between legal and technology is exciting and new. Whilst blockchain technologies have been progressing at a rapid pace, regulations have often lagged behind.
Decades of trust law experience
Dr. Tang Hang Wu is a consultant at TSMP Law Corporation and a Professor at the School of Law, Singapore Management University. His research interests include property law, restitution, equity, trusts, charity and nonprofit law. Prior to this, he taught at the Faculty of Law, National University of Singapore for twelve years. Dr. Tang has published widely and his work has been relied on by all levels of the Singapore courts, the Federal Court of Malaysia, the Royal Court of Jersey, the Caribbean Court of Appeal, law reform committees in the Commonwealth, major textbooks and law journals. He is also frequently instructed to act as Counsel and expert in contentious and non-contentious matters. Dr. Tang was described in a judgment by the Singapore Court of Appeal as "a leading expert" who is "well-known locally and internationally" in unjust enrichment and equity. In recognition of his expertise in equity and trusts, Dr. Tang was made an overseas member of the Chancery Bar Association of England and Wales, a country correspondent of Trusts and Trustees and a member of the Special Interest Group (Contentious Trusts and Estate) of the Society of Trust and Estate Practitioners.
As a consultant, Dr. Tang co-heads TSMP's Private Wealth and Trust Advisory practice with Jennifer Chia, advising and acting as Counsel on contentious matters involving property, trusts, equity, restitution as well as private wealth and trusts transactions. He has also advised various members of Singapore's legal profession, statutory boards and relevant government ministries on complex legal issues pertaining to restitution, land, equity, trusts and charities. Dr. Tang's specialist knowledge has led to him being appointed as an expert in Singapore trust law by the U.S. Department of Justice and instructed Counsel in matters before the Singapore Court of Appeal.
Outside his work in academia and practice, Dr. Tang is a member of the Strata Titles Board, a director of the non-profit Special Needs Trust Company, a Volunteer Assistant Director at the Legal Aid Bureau, a member of the Licensing and Practice Committee of the Council of Estate Agencies and a Senate member of the Singapore Academy of Law. Dr. Tang studied law at the National University of Singapore and at Cambridge (Masters and PhD) where he won prizes for academic excellence.
---
Rate3 is a decentralized protocol covering asset-tokenization and identity management. It serves to help bridge enterprises and their users with the public Stellar and Ethereum blockchain networks, allowing users to enjoy fast, low-cost transactions as well as reusable digital identities. Rate3 successfully completed its token sale in May 2018, and is currently trading on 10 cryptocurrency exchanges including Huobi, Bitfinex, Bibox, FCOIN and more.
For more information, please visit their official website and official telegram group.