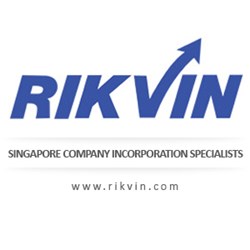 By offering to defray a significant chunk of project costs, the government is helping businesses play a significant role in creating memorable moments for families."
Singapore (PRWEB) March 27, 2013
In a bid to help businesses create a more family-friendly environment for their customers, Singapore's Ministry of Social and Family Development (MSF) has this week launched a S$4 million FamilyMatters@Business grant. The grant, which will be available for three years with effect from 1 April 2013, will replace MSF's Businesses for Families grant.
Analysis by Singapore company registration specialist Rikvin shows that the new grant may give impetus to an increase in applications as businesses tune in to the benefits of catering to families with children or elderly members as well as aligning with the government's pro-family agenda.
Earlier in January this year, the Singapore government has announced a Parenthood and Marriage Package in a bid to push Singaporeans towards marriage and procreation. Incentives included Singapore personal tax reliefs and more affordable housing rent for families with children.
This new effort is aimed at the same goal. Commenting further, Ms. Christine Lim, General Manager of Rikvin said, "The new scheme, which was first announced at the Committee of Supply Parliamentary Debate a fortnight ago, is one of the measures employed to create a more family-friendly Singapore and remedy its low fertility rate. By offering to defray a significant chunk of project costs, the government is helping businesses play a significant role in creating memorable moments for families."
Unlike the former grant, businesses may apply for funding again after a five-year break. According to MSF, firms with at least one outlet will be able to defray 70% of actual project cost, capped at a budget of S$100,000. This represents a 25% increase from the former S$80,000 budget.
The funding aims to help businesses defray shop design, staff training and business strategy costs that go towards creating a more welcoming environment for families. These include providing a child- or elderly-friendly shop floor, training staff to handle lost children or injuries and creating family-centred promotions.
"The grant then helps businesses implement the necessary steps to serve families as well as earn their patronage, mindshare, sales and loyalty. Furthermore, as consumption is a very significant part of the lives of Singaporeans, this program is a way of compelling the human gaze to witness family life in public and perhaps covet it too. However, it remains to be seen whether a significant segment of our population, who choose to be single, will be swayed into giving up their independence, just because the joys of family life are more apparent to the eyesight. In any case, the significant merit of this program is that businesses get to have their cake and eat it too," added Ms. Lim.

ABOUT RIKVIN:
Established in 1998, Rikvin has since partnered with thousands of investors, entrepreneurs and professionals in their pursuit to access business opportunities overseas. Rikvin's areas of expertise include company incorporation, offshore company setup, accounting, taxation and other related corporate services. Rikvin is also a licensed employment agency with the Ministry of Manpower (MOM) and offers a full spectrum of work pass services for foreign professionals who wish to relocate to Singapore.
20 Cecil Street, #14-01, Equity Plaza, Singapore 049705
+65 6320 1888
http://www.rikvin.com