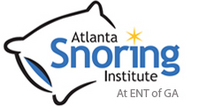 like blowing bubbles today at the pool – the silly everyday stuff that I'm appreciating again.
Stockbridge, GA (Vocus) November 25, 2009
New minimally-invasive procedures that provide patients profound sinus pain relief and decrease the risk of sinusitis, or sinus infection, are being developed and used by the physicians of the Atlanta Snoring Institute. Techniques such as balloon sinuplasty clean blocked and congested sinuses without having to remove any bone or tissue like traditional sinus surgery. The advantages of these breakthroughs in treating sinus symptoms were featured in a recent article in Health For Life, a publication of the Henry medical Center near Atlanta, Georgia.
The article focused on the experience of Stefanie Cardenas, a 40-year-old stay at home mom who, for 18 months, could not get rid of her chronic coughing and painful sinus problems and headaches. She explains that most of the advice she received from doctors centered around using pain medication or other quick fixes only designed to treat the symptoms, not the underlying causes, of her sinus congestion. Explaining the extent to which she sought proper treatment before finally finding relief, she says, "I was on every steroid and antibiotic, and back and forth to the doctor – I can't tell you how many times."
When her migraines got so bad during a vacation to Hilton Head, South Carolina, Stefanie, her husband, and her two young boys were forced to cut the getaway short. Recalling her horrible symptoms, she explains, "I couldn't see, had the blurred vision, the vomiting. It was awful."
Unfortunately for Stefanie and her family, her migraine and other painful symptoms would get worse before they would get better. Seeking sinusitis treatment at the emergency room, she received a massive painkiller shot. However, her headache continued for two and a half weeks, keeping her confined to her bed and severely limiting the quality of her life. Under the care of a neurologist, she continued on a series of intravenous pain medication injections that did not provide her sinus headache relief. "I stayed in for four days and it was like I was on heroin," she says, "and yet after four days the headache still wasn't gone."
Frustrated by the lack of results, she and her husband decided to consult an ear, nose, and throat specialist. Dr. Howard Herman of the Atlanta Snoring Institute stopped by their home and immediately recognized that her problems were probably being caused by severe sinus congestion. Stefanie recalls, "Dr. Herman came in, took one look at me, and said that most likely my sinuses were blocked and needed cleaning out." Dr. Herman, who has been practicing sinus and sleep apnea snoring care at the Henry Medical Center for 16 years, recommended a facial CAT scan of her sinuses to determine if sinus irrigation was needed.
The examination showed that all six groups of her facial sinuses were blocked and severely inflamed. Traditional treatments for such profound blockages would require invasive surgery that would remove bone and tissue and entail a long recovery period. Fortunately, Dr. Herman and the other physicians at the Atlanta Snoring Institute have extensive knowledge about new minimally-invasive sinus drainage techniques such as balloon sinuplasty.
Dr. Herman explains that these procedures have many advantages over the previous methods and can provide immediate relief to patients suffering from sinus pressure, sinus headaches, and sinus infections. "With balloon sinuplasty," he says, "we can open things up without removing the nasal lining, so you don't have the crusting and scar formation, so patients heal faster and their sinuses remain open. This is the future of surgical intervention for sinuses. It allows us to get better results, less pain, and a faster return to normal life."
Stefanie Cardenas recounts that, under Dr. Herman's guidance, the quality of her life has greatly improved and she is now able to enjoy every day with her family without pain and devote all her attention to having fun with her sons and husbands. "The change was tremendous, absolutely huge. It was like I came back to being in my life again," she notes. Finally relieved of the discomfort and distraction that come from sinus congestion and free of the harmful effects of pain medication, she can enjoy her life once again.
"The amazing part is that I'm now a whole lot more attuned to what they need and want," she happily explains, "like blowing bubbles today at the pool – the silly everyday stuff that I'm appreciating again."
Dr. Herman and the other physicians of the Atlanta Snoring Institute are dedicated to the treatment of sinus problems and providing patients with a snoring cure. The doctors are some of Atlanta's finest Board-Certified Otolaryngologists (Ear, Nose & Throat specialists) with special interest in the treatment and management of sinus pain, sinus infection, snoring treatment, sleep apnea, and other related conditions. The experts at ASI offer a full range of medical, minimally-invasive surgical treatments, such as the Pillar Procedure, that are based on the latest research in their fields. They are dedicated to their patients' health and will work with them to provide the best treatment options to effectively manage a variety of conditions.
For more information about Atlanta Snoring Institute and how they can help you sleep better, please visit AtlantaSnoring.com or call 770-389-0000.
###