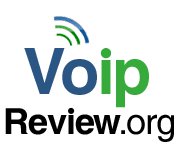 Businesses save money with SIP trunking because they only pay for the calls they expect to have at any one time.
(PRWEB) March 31, 2013
Voice over Internet Protocol (VoIP) is a great solution for businesses looking for cheap phone systems. VoIP is the technology that takes phone calls and sends them over Internet connections. With VoIP, a business can replace their expensive legacy PBX (private branch exchange) with an IP PBX, which uses VoIP for calls.
An IP PBX is hardware or software that connects a business's extensions to one another, and to external lines. It's the part of a phone system that unifies communications. Without a PBX, a business would need to purchase a separate line for every extension.
One excellent option with business VoIP is SIP trunking. According to VoIP writer Rachel Greenberg, SIP trunking allows a business to use their own IP PBX on-premise system, rather than a hosted system. The SIP trunking service connects the in-house PBX to the VoIP telephony service provider for all inbound and outbound calls.
Businesses save money with SIP trunking because they only pay for the calls they expect to have at any one time. If saving money with SIP trunking sounds intriguing, VoIP Review has put together a list of the best SIP trunking providers.
VoIP.com
VoIP.com offers three different SIP trunking plans. They have a $55/month plan for small businesses that includes 5 ports per trunk, a $200/month plan for enterprises that includes 20 ports per trunk, and a $400/month plan for call centers and large enterprises that includes unlimited ports.
Ports are the most important element with SIP trunking, as one port equals one simultaneous call. So, if a business chooses the 20 ports per trunk plan, they will be able to make and receive 20 calls at a time.
RingCentral
RingCentral's SIP trunking plan supports any business with a SIP-ready PBX system or a legacy PBX that has an Integrated Access Device (IAD). RingCentral has a metered SIP trunking plan for $14.95/month per port, and an unmetered plan for $24.95/month per port.
Metered plans are good business VoIP solutions for companies that make and receive very few calls. With this type of plan, a business gets a set amount of minutes per port, which are shared among the business's extensions. However, if a business wants full calling capacity per port, the unmetered plan can meet that need as well.
8x8, Inc.
Business VoIP provider 8x8 has a SIP trunking solution that offers flexible service plans suitable for any businesses. Their plan includes free calling between extensions, including remote employees, and dedicated rates for inbound and outbound calling. Businesses can also port their existing toll-free numbers over to 8x8's service, or the provider will assign new ones.
Since each business's needs are unique, 8x8 does not offer a general pricing scheme. Any businesses interested in their SIP trunking solution should inquire further with the provider.