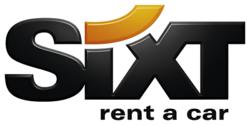 We have ample operative and strategic room to maneuver for future growth. And our highly attractive dividend proposal for financial year 2012 proves once more that Sixt attaches great importance to shareholder friendliness.
Pullach, Germany (PRWEB) March 26, 2013
In 2012 Sixt, Germany's biggest car rental company and one of the leading international mobility service providers, generated consolidated earnings before taxes (EBT) of EUR 118.6 million. This ranks as one of the best results in the history of the company, which celebrated its 100th year in 2012. As had been announced, the record figure of the year before (EUR 138.9 million) proved unreachable, but with an EBT-margin (in relation to consolidated operating revenue) of 8.3% (2011: 10.1%) Sixt continues to be one of the most profitable companies in its industry worldwide. Consolidated operating revenue went up by 3.9%, driven above all by the dynamic growth in the Vehicle Rental Unit's foreign business.
Due to the good results and the excellent equity base, the Managing Board will propose a substantial increase in the dividend for the financial year 2012 to the Supervisory Board and the Annual General Meeting on June 20, 2013. Every ordinary share is to receive EUR 0.55 (2011: EUR 0.60) plus a bonus of EUR 0.45 (2011: EUR 0.15). Under the proposal every preference share is to receive EUR 0.57 (2011: EUR 0.62) plus a bonus of EUR 0.45 (2011: EUR 0.15). This would increase the total dividend distribution from EUR 37 million to over EUR 48 million.
Sixt announced the preliminary key figures for financial year 2012 during the company's annual press conference in Munich on March 14.
Erich Sixt, Chairman of the Managing Board of Sixt AG: "The fact that we managed to generate such a good result in 2012, despite the recessionary climate in Europe, the general cost increases and in spite of the start-up costs for such future projects as setting up our US business, proves the inner strength of the Sixt Group. The dynamic growth in Europe outside of Germany is particularly gratifying. Although our plans for 2013 are cautious because of the difficult market environment, we will continue all growth initiatives unabated."
Dr. Julian zu Putlitz, Chief Financial Officer of Sixt AG: "One of the special strengths of our Group vis-a-vis the competition is its rock-solid equity and financing base, which we optimized further in 2012. We have ample operative and strategic room to maneuver for future growth. And our highly attractive dividend proposal for financial year 2012 proves once more that Sixt attaches great importance to shareholder friendliness."
Group revenue and earnings performance 2012:

Rental revenues rose in 2012 by 6.5% to EUR 953.7 million (2011: EUR 895.7 million). The driving force was the foreign business operations, which expanded by 20.1% to EUR 349.0 million. Sixt managed once more to gain market share in key European rental markets, such as France and Spain. In Germany demand ebbed off during the course of the year because of the drop in business activity, so that rental revenue of EUR 604.7 million was roughly in line with last year's level (-0.1%).
Leasing revenue came to EUR 382.9 million, and, as had been expected, was slightly below the previous year's figure of EUR 393.5 million (-2.7%), although sales bounced back in the course of the year due to a growing portfolio of contracts.
At EUR 1.43 billion, consolidated operating revenue, excluding revenue from the sale of used leasing vehicles, was 3.9% higher than the prior-year figure (2011: EUR 1.37 billion). The share of foreign business increased further from 26.8% to 30.6%.
Total consolidated revenue increased 2.0% to EUR 1.60 billion from last year's EUR 1.56 billion.
Consolidated earnings before interest and taxes (EBIT) came to EUR 167.7 million, which was 11.7% less than the year before at EUR 189.8 million.
Consolidated earnings before taxes (EBT) of EUR 118.6 million remained on a high and satisfactory level. This was 14.6% down on the record figure of EUR 138.9 million generated in 2011. However, adjusting the previous year by the one-off income of EUR 4.4 million generated in the Leasing Business Unit, the EBT decline was 11.8%.
After taxes the Sixt Group reports a profit of EUR 79.2 million after EUR 97.5 million the year before (-18.7%).
The earnings performance in 2012 was affected by the following key factors:

Slackening demand in the rental business at more or less constant rental prices in an increasingly difficult European economic environment.
Start-up costs for growth initiatives, such as setting up a station network on the US rental market or the DriveNow car sharing service.
General price increases at numerous operating costs.
Equity base strengthened further
In 2012 Sixt strengthened its already strong equity base still further. As of December 31 of last year the Group's equity amounted to EUR 632.8 million, 6.2% or EUR 36.7 million above the figure as of the reporting date in 2011 (EUR 596.1 million).
The equity ratio also improved to 29.1% of total assets (December 31, 2011: 25.6%), which is substantially above the targeted minimum value of 20% and once again significantly above the average for the German rental and leasing industry.
Cautious investment policy, attuned to environment
In view of the growing economic uncertainties, Sixt already started to call vehicle orders more cautiously and flexibly in the second half of 2012. Over the entire financial year the Group added around 153,600 vehicles to the rental and leasing fleet (2011: 158,900 vehicles) with a total value of EUR 3.69 billion (2011: EUR 3.75 billion). This equals a decrease of 3.3% in the number of vehicles and 1.6% in the value of vehicles.
Outlook for financial year 2013
The restrained economic conditions, above all in the Euro area, should see companies undertake more efforts to save, which in turn could adversely affect travel activities, above all of business customers. Sixt therefore expects domestic demand to drop in the Vehicle Rental Business Unit, while the growth path in the other European countries and the USA is set to continue. All in all, the Managing Board expects consolidated rental revenues to contract slightly in 2013.
Against the backdrop of invigorated sales measures, also in the private customer segment, and the growth in the contract portfolio seen again in 2012, Sixt expects revenues in the Leasing Business Unit to remain stable or even grow gently in 2013.
In 2013 Sixt will once again adhere to the principle of giving preference to adequate margins over volume growth ("Earnings before growth"). Nonetheless, strategic growth initiatives, such as the expansion in the USA, will continue without restrictions.
Subject to the general economic outlook in Europe not worsening further than projected, the Managing Board reckons that the Sixt Group will generate pre-tax earnings slightly below the previous year's level, albeit with an earnings position and return on equity that is satisfactory once again in the prevailing market conditions.
Developments in the operating business units
Vehicle Rental:
In Western Europe and the USA, Sixt operates its own subsidiaries, while in the other European countries and other regions of the world the company is represented by a close-knit network of franchisees. All in all, vehicle rental services are offered in around 100 countries under the brand name Sixt. At the end of 2012, Sixt had 1,970 rental offices worldwide, 494 of them in Germany.
The activities that started in 2011 to gradually develop the US market, by far the world's biggest rental market, continue to outperform expectations. Currently, Sixt maintains 12 stations of its own, with the focus on Florida. Parallel to these, 2012 saw the set-up of a franchise network, and Sixt is also sounding out the Canadian market.
The premium car sharing service DriveNow also remains on an expansion course. In 2012 it won over 60,000 new registered users, bringing the total to more than 85,000 to date. In addition, the vehicle portfolio was extended further to BMW and MINI models.
The rental revenue for the Vehicle Rental Business Units increased in 2012 by 6.5% to EUR 953.7 million. Foreign business grew by EUR 20.1 million to EUR 349.0 million, with strong double-digit percentage growth recorded above all in Spain and France. The Business Unit's total revenue (including other revenue from rental business) also registered a 6.5% increase to EUR 1.04 billion and EBT remained at an high level of EUR 106.4 million (2011: EUR 119.6 million).
Leasing:
Sixt Leasing is one of Germany's largest vendor-neutral, non-bank full-service leasing companies, whose services extend not only to classic finance leasing but also to a broad range of services for efficient fleet management that reduces the customers' mobility costs.
In an initially friendly market climate for finance leasing that darkened over during the course of the second half of the year, Sixt managed to expand the contract portfolio (domestic and foreign, excluding franchisees) at the end of 2012 by 10.5% to 62,200 contracts (year end 2011: 56,300). Special emphasis was placed on extending the fleet management and private customer leasing segments.
Leasing revenue declined in 2012 by 2.7% year-on-year to EUR 382.9 million (2011: EUR 393.5 million), although revenue dynamic picked up during the course of the year. Total revenues for the Leasing Business Unit (including the fluctuation-prone proceeds from the sale of used vehicles) amounted to EUR 545.7 million, or 5.4% below last year's total of EUR 576.8 million.
Though EBT at EUR 16.3 million fell short of the record figure of EUR 25.4 million of the previous year (augmented by a one-time income of EUR 4.4 million), the return on sales was 4.3% (2011: 6.5%) and was therefore only marginally below the long-term target figure of 5%.
About Sixt Rent a Car
Sixt is a worldwide car rental company offering brands such as BMW, Nissan, Toyota, Mercedes, Chevy, Ford, Audi, and Volkswagen. From humble beginnings, Martin Sixt founded Sixt in 1912 with only three rental cars. Now in its 100th year of operation, Sixt has over 150,000 automobiles and is leading the industry in innovation and quality of service. The company currently operates 12 rental locations in the U.S., in Florida, Georgia, Arizona and Washington.