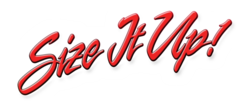 New York,NY (PRWEB) March 18, 2013
Last week, SizeItUp officially announced its integration of the fitment data of the 2012 Buick Verano. By continuing to include more vehicles, SizeItUp proves to be a reliable database solution provider for wheel and tire businesses.
This is good news for online retailers because they can sell auto parts for the 2012 Buick sedan on their website. For most small businesses, this proves to be a major problem because without a fitment guide, customers end up buying rims or tires of the wrong size. While businesses can develop their own custom database, it is not a cost effective solution, especially if the database is to be updated manually.
However, SizeItUp's solution includes annual updates, and integration of the latest vehicle releases. Their decision to update the database for 2012 Buick Verano stems from its compact features and reasonable pricing. The vehicle houses a distinctive European style and embodies a 2.4-liter four-cylinder engine that produces 180 horsepower and 171 pound-feet of torque. A six-speed automatic with manual shift control is the only transmission offered.
The base Verano standard features include 18-inch alloy wheels, foglights, cruise control, keyless entry, and many other features that make the car a favorite for budget conscious shoppers. Safety features include front seat airbags, traction and stability control and OnStar.
Considering its economical pricing, the executives of SizeItUp thought that the car had a lot of potential which is what led them to integrating the fitment data for the 2012 Buick Verano.
About SizeItUp:
Sizeitup is for companies who had to learn the hard way that open source software is not the way to develop a wheel and tire website. Sizeitup is a wheel and tire fitment data provider that can provide fitment data for your electronic catalog or website. Not only is the fitment guide offered by Sizeitup ACES compliant, it is also compatible with eBay and Amazon. The fitment guide includes staggered fitments, dually fitments, lifted truck fitments, biggest plus size fitment, and big brake fitments which are all verified against real vehicles. SizeItUp has partnered with Shopping Cart Elite, to offer wheel and tire businesses a complete turnkey eCommerce solution.