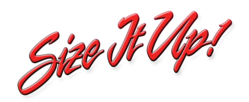 New York, NY (PRWEB) March 17, 2013
Last week, SizeItUp made a public announcement regarding their integration of the fitment data of the 2012 Ford Mustang. Subscribers of the SizeItUp database can now feature fitment information for the vehicle on their websites.
Launched last spring, the 2012 Ford Mustang comes with its iconic streamline design. Ford's latest addition houses a V6 engine powered by a 3.7-liter engine producing 305 hp and 280 pound-feet of torque. Standard safety features for all 2012 Ford Mustangs include antilock brakes, front-seat side airbags (chest and head protection), traction control and stability control. Although the 2012 Ford Mustang is not the only competitor in the volatile market for sport cars, it continues to be a favorite for driving enthusiasts.
Customization options for the 2012 Ford Mustang include V6 and V8 engines, 18" and 19" alloy wheels, leather upholstery, Ford's Sync System and many more. Mustangs have always caught the attention of the automobile market; so there is always a demand for the model's fitment information to be available for online wheel and tire retailers. Customers can now purchase wheels and tires online since size it up is powering a database that provides retailers' websites with accurate fitment information.
Having an updated fitment database solution has always been a barrier for online retailers, and SizeItUp tends to overcome those problems by updating with very popular vehicle release.
About SizeItUp:
Sizeitup http://www.sizeitup.com is for companies who want to integrate an ACES compliant wheel and tire fitment guide into their websites. Sizeitup is a wheel and tire fitment data provider that can power just about any digital project. The fitment guide offered by Sizeitup is compatible with eBay and Amazon. The fitment guide includes staggered fitments, dually fitments, lifted truck fitments, biggest plus size fitment, and big brake fitments which are all verified against real vehicles. SizeItUp has partnered with Shopping Cart Elite, to offer wheel and tire businesses a complete turnkey eCommerce solution.