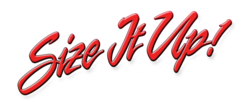 New York,NY (PRWEB) March 22, 2013
Last week, rims fitment provider SizeItUp integrated fitment data for the 2012 Hyundai Veloster into its database. Given this update, database subscribers can now offer fitment information of this vehicle to their customers.
The 2012 Hyundai Veloster embodies a new 1.6-liter direct-injected inline-4 good for 138 horsepower. It also includes the choice between a six-speed manual transmission or a new six-speed automated dual-clutch transmission with shift paddles. Standard features include 17-inch alloy wheels, LED accent lights, heated side view mirrors, and a sound system with a CD player. Safety features on the 2012 Hyundai Veloster include antilock disc brakes, traction and stability control, front-seat side airbags and full-length side curtain airbags.
In comparison with the other competing automobiles, the three door Hyundai hatchback offers a sleek, aggressive design, and a wide range of features. Given the rims included with the 2012 Hyundai Veloster, it would not be unusual for rims enthusiasts to want to upgrade. To make sure that online retailers can offer fitment information for the model, size it up promptly upgraded its database. It is a part of the company's initiative to update its fitment guide so that retailers do not have to invest time and money into doing it themselves.
About SizeItUp:
SizeItUp is the solution for online wheel and tire retailers who want to integrate an industry standard wheel and tire fitment guide into their website. Developing custom solutions are simply not cost effective, which is why Sizeitup offers a commercially available database solution for websites and electronic catalogues. Our database solutions are being used to run many successful auto-parts stores. As opposed to updating manually or using obsolete databases, SizeItUp's solution is cost effective and hassle-free. SizeItUp has also partnered with shopping cart provider, Shopping Cart Elite to offer wheel and tire business a turnkey eCommerce solution.