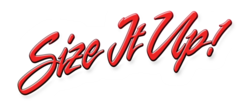 New York, NY (PRWEB) March 26, 2013
Last week, SizeItUp officially announced its integration of the 2012 Toyota Prius V. Database users can now feature the vehicle on their stores, and sell auto-parts using the fitment guide.
The 2012 Toyota Prius V embodies a 1.8-liter four-cylinder engine teamed with a pair of electric motors. Power is channeled through a specialized continuously variable transmission (CVT), with a combined total output of 134 HP and 153 pound-feet of torque. The vehicle's eco-friendliness and fuel efficiency, coupled with its cargo space makes it a fan favorite. The 2012 Toyota Prius V comes in three trim levels with options like 17-inch alloy wheels, fog lights, automatic LED headlights, and upgraded upholstery included.
Standard safety features included with the 2012 Toyota Prius V include antilock disc brakes, stability and traction control, front and side curtain airbags, and other optional equipment such as a pre-collision safety system and Toyota's Safety Connect telematics system.
Given the market trend in the auto mobile industry for customers to be eco-conscious, the 2012 Toyota Prius V seemed an excellent addition to the size it up database. The point of these continuous updates is to maintain a fitment guide solution that would facilitate the online retailing of wheel and tires.
About SizeItUp:
SizeItUp is a fitment solution for wheel and tire business who know better than to develop custom fitment databases. In 2009, SizeItUp partnered with Shopping Cart Elite, to offer a turnkey eCommerce solution. We have cataloged over 140 wheel brands into the Shopping Cart Elite system. We are now the largest supplier of wheel brand data, available for download, and are working with all the leading wheel companies, to catalog their wheel data into our system. This data is available to clients using our ecommerce or wheel visualizer platforms as well as a downloadable format for clients with independent projects.