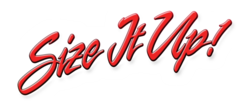 New York, NY (PRWEB) March 10, 2013
Last week, SizeItUp officially announced its launch of fitment information of the 2013 BMW 3-series. The data has been integrated into the database, which means that subscribers of SizeItUp can now access fitment data for that model.
The latest BMW addition had caught the attention of luxury car enthusiasts because of the model's elegant, but slightly soft design. As opposed to the controversial designs used for previous versions, the 2013 BMW 3-series is a better performing sports sedan, with a more athletic feel. BMW offers the latest 3-Series Sedan in base configuration and four optional "Design Lines", including a Sport Line, Luxury Line and Modern Line, as well as the late introduction of the M Sport Line.
Of course, people who are putting this edition of the BMW 3-series on their "to-buy" list for 2013, may very well be wheel enthusiasts. The sport sedan's glowing reviews, and eager fan base is what led to SizeItUp including the model's fitment information into its database. SizeItUp has included a lot of new wheel brands in the previous month, and it has now set its sights on updating its vehicle database by including the latest models.
This integration means that online wheel and tire retailers subscribing to SizeItUps's database solution can provide accurate rim fitment information to the proud owners of the 2013 BMW 3-series.
About SizeItUp:
SizeItUp [http://www.sizeitup.com is an ACES complaint fitment database solution provider for wheel and tire retailers who need an updated fitment guide for their website. Apart from eCommerce, the fitment guide can also be used for a range of digital projects, such as powering a digital catalogue. Companies no longer have to invest in developing their own databases, as subscribing to SizeItUp's solution saves both time and money. The guide includes fitment data for the make and model of every car manufactured since the 1960's.