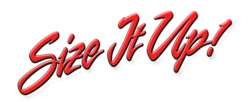 New York, NY (PRWEB) March 14, 2013
Last week was a special one for SizeItUp as they finally managed to integrate the data for the 2013 Ford Focus ST into its application guide. This latest addition is a part of SizeItUp's ongoing initiative to update the database to include all the latest releases.
is a four wheel drive performance car, with a turbo charged 2.0 liter EcoBoost engine. In terms of price and features, the model measures up very well in comparison to other cars such as the features against the Volkswagen GTI and Mazdaspeed 3. The smooth braking and clutch action makes the 2013 Ford Focus, a very good choice for those going for a vehicle with superior steering. The extra package options include includes automatic climate control, an 8.0-inch touch screen, leather seats, plus amenities such as HID headlights, LED daytime running lamps, and navigation.
Released in September 2012, The 2013 Ford Focus ST receives glowing recommendations from automobile review sites, which is what led to SizeItUp deciding to integrate it. Updating the vehicle database is important, because that way online wheel and tire retailers subscribing to sizeitup's solution can provide fitment information to their customers. When purchasing wheel and tires online, owners of the The 2013 Ford Focus ST want accurate fitment information to be available and SizeItUp is providing it for online retailers!
About SizeItUp:
SizeItUp [http://www.sizeitup.com is an ACES complaint, fitment database solution provider, for wheel and tire retailers who need an updated fitment guide for their website. Sizeitup has reached over 20,000 vehicle applications for wheel and tire fitment data. From single fitments to staggered fitments, dually fitments, and lifted truck applications, Sizeitup has the largest and most accurate application guide on the market. By continuing to integrate fitment data of popular vehicle models, SizeItUp makes sure that their database stays updated. The guide includes fitment data for the make and model of every car manufactured since the 1960's.