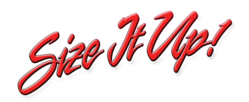 New York, NY (PRWEB) March 19, 2013
SizeItUp Integrates Fitment Data for the 2012 BMW ActiveHybrid 5. The newest member of the 5 series family has its fitment data available for SizeItUp subscribers.
Last week, the fitment database solution provider, SizeItUp announced of its integration of the 2012 BMW ActiveHybrid 5. The gasoline-electric powertrain is sure to be a favorite among hybrid lovers, which is what led to SizeItUp integrating it.
The 2013 BMW ActiveHybrid 5 embodies a 3.0-liter turbocharged inline-6 paired to an electric motor, an eight-speed automatic transmission and rear-wheel drive. It also features capable handling, clean interior design, and a wide range of extra options. Standard safety equipment for the 5 series addition includes stability and traction control, antilock disc brakes, front seat and side seat curtain airbags.
While the effectiveness of the 2012 BMW ActiveHybrid 5 has been an issue of controversy among experts, the vehicle houses a luxurious cabin. The clean dashboard and the standard iDrive interface has a soothing visual appeal that car enthusiasts are going to enjoy.
Including fitments for latest models has always been a priority for size it up because online wheel and retailers would want the fitment information for the latest vehicles. By continuously updating their platform, and integrating modules to make the database compatible with Amazon and eBay, SizeItUp ensures their fitment guide solution helps retailers succeed online.
About SizeItUp:
SizeItUp [http://www.sizeitup.com is an ACES complaint, fitment database solution provider, for wheel and tire retailers who need an updated fitment guide for their website. Clients can have access to the Sizeitup fitment / application guide database to view all the wheel and tire specs for every car and truck. This guide includes bolt patterns, offsets, hub bores, lug nut thread, and optional tire sizes as well as recommended plus tire and wheel sizes. Also included are plus sizing tools, bolt pattern chart, reverse wheel search, and more. By continuing to integrate fitment data of popular vehicle models, SizeItUp makes sure that their database stays updated. The guide includes fitment data for the make and model of every car manufactured since the 1960's.