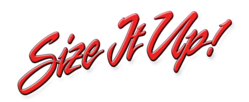 New York, NY (PRWEB) March 30, 2013
SizeItUp made an official announcement over the weekend regarding their database update to include the 2012 Volkswagen Passat. Their subscriber can now provide accurate fitment information for the model on their stores.
The redesigned 2012 Volkswagen Passat includes more economical pricing, spacious interior, and a newly available turbo diesel engine. The Volkswagen sedan offers three engine options: The Jetta -a 2.5-liter inline-5, a 2.0-liter inline-4 diesel which had been included with the Jetta and Golf or a 280-horsepower 3.6-liter V6. All of them offer some form of six-speed automatic transmission.
The 2012 Volkswagen Passat's list of standard safety features includes antilock brakes, traction and stability control, front side and side curtain airbags. The 2012 Volkswagen Passat also includes a new innovative feature called Intelligent Crash Response; an emergency feature that automatically cuts off the fuel supply, unlocks the doors and turns on the hazard flashers.
The glowing recommendations the 2012 Volkswagen Passat has received from automotive experts and review authorities has it established as one of 2012's most popular models. SizeItUp's ongoing quest to integrate fitment information for all popular models stems from its initiative to continuously update its data base.
SizeItUp's commercial database solution enables small wheel and tire businesses to provide their customers with accurate and updated fitment data. Developing and updating maintaining custom database solution would have otherwise been extremely troublesome for businesses with restrictive budgets.
About SizeItUp:
Sizeitup http://www.sizeitup.com is for companies to integrate the perfect wheel and tire fitment guide into their websites. Our wheel and tire fitment application guide can power your electronic catalog or commercial website. Not only is the fitment guide offered by Sizeitup ACES compliant, it is also compatible with eBay and Amazon. The fitment guide includes staggered fitments, dually fitments, lifted truck fitments, biggest plus size fitment, and big brake fitments which are all verified against real vehicles. The fitment database is also continuously updated to include the make and model of every car manufactured since the 1960's.