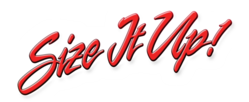 New York, NY (PRWEB) March 02, 2013
SizeItUp's fitment database has been expanded to include VooDoo wheels. This update was brought about by the company's growing number of integrations with American Eagle Wheels.
After BOSS Motorsports and USA Forged, the market experts at SizeItUp decided that clients would also appreciate the data feed for VooDoo. Customer feedback after the first two integrations has been positive, which encouraged SizeItUp to add yet another brand to its data base.
BOSS Motorsports, USA Forged and VooDoo all happen to be sister concerns of American Eagle Wheels – one of the oldest, and largest wheel manufacturers in America. SizeItUp's trust in the California based manufacturer steams from AEW's steadfast reputation in the industry. Their manufacturing process utilizes only the most sophisticated and advanced technology. One of the reasons why VooDoo offers such a fine range of finishing options is because of the CNC machine tools and state-of-the-art coatings facilities used.
VooDoo wheels include sizes of 20", 22", 24" and a really unique New Orleans style that has captivated all kinds of rims enthusiasts. Considering the diverse designs and finishing options offered with VooDoo wheels, SizeItUp made the decision to integrate the fitment data for the brand.
"More brands and updates are being developed," comments an insider at SizeItup. "We are always doing our level best to keep our database updated to incorporate fitment data for all the new and popular brands."
About SizeItUp:
Sizeitup is the solution for online wheel and tire retailers who want to integrate an industry standard wheel and tire fitment guide into their website. Developing custom solutions are simply not cost effective, which is why Sizeitup offers a commercially available database solution for websites and electronic catalogues. SizeItUp has also partnered with shopping cart provider, Shopping Cart Elite to offer wheel and tire business a turnkey eCommerce solution. Our solutions power wheel and tire retail websites the likes of WheelsNoLImit, RnR Wheels, AllStarTire, and many more.