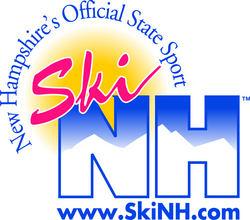 We hope people keeping hitting the slopes this spring well into April, and possibly even May thanks to the very deep base of snow we currently have. The combination of the snow conditions, spring weather, scenery, affordable pricing and special events really create what many consider the most fun part of the ski season here in New Hampshire
North Woodstock, NH (Vocus) March 21, 2008
As spring arrives at New Hampshire ski areas, so do fun events, discounted lift tickets and specials on 2008-09 season passes. The 2007-08 winter is one NH skiers and riders will remember for quite some time. Plentiful snowfall and consistent winter weather beginning in November have made this one of the best winters in recent memory. As a result, all that snow has many areas still skiing and riding on 100% of their terrain. A deep base of snow has ensured a classic spring skiing season with uncrowded slopes, comfortable temperatures and discounted lift tickets.
Many traditions come along with sliding on snow in the spring. Among these are light-hearted special events that families and friends can enjoy while taking in the sun and enjoying the soft snow. Probably the most notorious of spring events are pond skimming events where participants skim across an icy pond of water on their skis or snowboard trying to make it to the other side without going for a swim. Some of the NH resorts hosting pond skimming events this spring include Bretton Woods, Cannon Mountain, Cranmore, Crotched Mountain, King Pine, Loon Mountain, Mount Sunapee, Pats Peak, Waterville Valley and Wildcat Mountain. Other offerings include on-snow golf tournaments, cardboard box races, live music, recreational family ski races, terrain park competitions, and much more. For a complete listing of events offered this spring at NH ski resorts, visit SkiNH.com's events calendar.
As warmer temperatures move in, many skiers and riders thoughts wander to other summer activities and hobbies. Thanks to this, most NH ski areas offer discounts on their lift tickets to entice guests to keep hitting the slopes. Many ski areas simply discount their everyday lift ticket prices, while others create interesting and fun promotions. Many areas offer 2-for-1 lift ticket days or specify certain days of the week when discounts apply; you can find discounts in NH every midweek day this time of year. Some areas also have special events that include lift tickets as inexpensive as $1! For a complete listing of these deals across NH, visit the "Great Deals" page found at SkiNH.com.
A more recent spring tradition is the sale of 2008-09 season passes during the current spring ski season. These pass sales always offer a savings for buying in advance and most have deadlines in the next month or two. Many areas allow you to ski or ride the rest of this season if you purchase a pass for next winter now; these areas include Bretton Woods, Cranmore, Loon Mountain (beginning March 23), Mount Sunapee, Pats Peak, and Waterville Valley. For a complete listing of 2008-09 season pass specials in NH, visit the Season Pass page at SkiNH.com.
"We hope people keeping hitting the slopes this spring well into April, and possibly even May thanks to the very deep base of snow we currently have. The combination of the snow conditions, spring weather, scenery, affordable pricing and special events really create what many consider the most fun part of the ski season here in New Hampshire," added Karl Stone, Ski NH's Marketing Director.
Ski NH is the statewide association representing 38 alpine and cross country resorts and more than 200 lodging properties in New Hampshire. For more information on ski areas, lodging packages, lift ticket deals, and updated winter events at Ski NH mountain resorts, call Ski NH at (800) 88-SKI-NH (800-887-5464) or visit the Ski NH website at http://www.SkiNH.com. For statewide media relations assistance, visit the New Hampshire Division of Travel and Tourism's media room at http://www.visitnh.gov under Travel Industry.
###