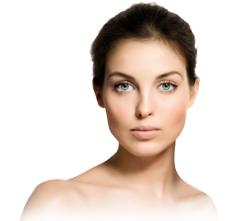 San Francisco, CA (PRWEB) March 20, 2013
SpaHub.com, the largest online spa directory, helps customers on how to choose a skin care regimen that works best for their skin type by offering ideas for those with dry, oily, sensitive, and acne prone skin. Before splurging on skincare products, customers should follow these daily skin care regimen guidelines from SpaHub.com:
1. If you have acne prone skin: Proper cleansing is a necessity to managing pesky pimples and acne prone skin. SpaHub.com recommends using a gentle cleanser that will remove any excess oil while keeping pores clear. An astringent or toner will fully remove any dirt and excess oil but beware as alcohol in many of these products can dry skin out. An oil-free gel or moisturizer will hydrate skin in place of a heavy cream.
2. If you have dry skin: Many people with dry skin may not realize that redness, fine lines, wrinkles, and age spots may show up sooner in life than other skin types. The key to maintaining healthy skin is simply by properly hydrating skin and retaining moisture. Avoid cleansing with hot water as this can easily dry out skin. Also, shop for moisturizers that are hypo-allergenic and include mineral oil or glycerin ingredients.
3. If you have oily skin: Daily cleansing is essential when it comes to keeping skin plump and hydrated. Steaming the face with a large bowl of water can also help. Avoid aggressive scrubbing when exfoliating skin, this can irritate and dry out complexions. Using a deep cleansing mask once a week can keep pores clear.
4. If you have sensitive skin: Avoid using cleansers packed with harsh chemicals and free of soaps. There are numerous product lines that are tailored to individuals with sensitive skin. Shea butter and avocado oil are generally great ingredients that benefit sensitive skin.
Thanks to a bevy of up and coming skin care brands and innovative technology, healthy clean skin is achievable for every skin type. For further information and more skin care regimen ideas, visit the leading spa directory, SpaHub.com.
About Spahub
Spahub's mission is to create the largest Day, Medical and Getaway Spa Directory in the world. They strive to make the site a comprehensive place to learn about the different services spas provide. The goal is to provide every visitor an effective tool to quickly locate and explore a spa's amenities before taking one step out the door.