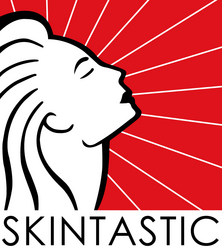 "Have you ever had a temporary restraining order issued against you?" --a sample question on the 'Bachelor and Bachelorette' prescreening questionnaires.
Plano, TX (PRWEB) July 7, 2010
ABC's 'The Bachelorette' and 'The Bachelor' will be holding a casting call Thursday, July 8th in Dallas at the Warwick Melrose Hotel. The competition in recent seasons has been fierce, and the melodrama thick.
The casting directors will be looking for the best that Dallas has to offer. After clearing the pre-screening hurdle questions, including, "Have you ever had a temporary restraining order issued against you?" and, "Are you genuinely looking to get married?"--and after divulging the physical locations/descriptions of any personal body art, candidates will then be considered for their personality, physical fitness and beauty.
Skintastic, An Uptown Dallas and Plano, Texas medical and surgical spa, wants to help the chances of Dallas Bachelor and Bachelorette heartthrob hopefuls: until 4 pm Thursday, July 8th, Skintastic is offering a complimentary image evaluation and a free microdermabrasion or oxygen facial (valued at $125.00) for program candidates who show they've completed the official questionnaire for 'The Bachelor' or 'The Bachelorette' (Skintastic will have extra copies of the questionnaire available). Skintastic offers a variety of quick-recovery surgical and non-surgical, injectable and laser beauty treatments for the face, body and skin. Skintastic is also a Sanctuary Wellness Center, providing bio-identical hormone optimization and nutritional counseling. Those interested in the complimentary 'Bachelor/Bachelorette' evaluation and treatment should call 972-620-3223 to schedule early while appointment times are available.
Questions about this press release? Contact Pamela Fox, Skintastic Director of Communications, at: 972-620-3223, ext. 130. http://www.skintastic.com
###