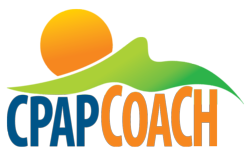 It is my belief that these types of coaching techniques can fill a gap in promoting CPAP adherence and good sleep habits
Fort Myers, FL (PRWEB) June 28, 2013
Signature Sleep Services (dba Sleep960), in conjunction with CPAPCoach.com, announced today the initiation of a telehealth service solution for patients experiencing difficulties adapting to and living with sleep apnea, a chronic condition. The program, "Adherence by Alliance", is a three part series of encounters using evidence based practice, namely motivational interviewing to overcome barriers and provide a patient centered approach to care. In addition to the sleep therapy, life style modification can also be addressed.
CPAPCoach was founded by Robyn Woidtke MSN, RN, RPSGT who identified a need exists to offer a supportive service, regardless of geographical area, to people experiencing difficulties with their CPAP therapy. In addition to her nursing and sleep background, Robyn has certification as a chronic care professional health coach (CCP) and also as a clinical sleep educator, via the Board of Registered Polysomnographic Technologists.
"It is my belief that these types of coaching techniques can fill a gap in promoting CPAP adherence and good sleep habits," says Robyn. "In the past several months I have spoken to many patients who have expressed frustration due to lack of follow-up or being chastised by their provider, this is not a way to promote adherence. By engaging, encouraging, supporting, and communicating in depth with patients, their needs will be better served".
"We were very interested in bringing the CPAPCoach concept into SleepLinkz, our Sleep Medicine Delivery Platform, as it addresses one of the most fundamental problems in the sleep therapy industry today, that being low CPAP compliance rates due to patient's frustration with their masks and machines" stated Andrea Clark, MSW, RPSGT, President of Sleep960. "It definitely fills a void that now allows patients a viable option to sort out their problems with a live and extremely qualified coach, rather than calling it quits and stuffing the equipment in the closet".
The HIPPA complicate website provides both one-on-one and group live coaching sessions split into 3 parts over the time span of one month. Clients can select the best day and time from available slots using the sites interactive scheduler. Normally the coaching is conducted using a live video chat window, however regular telephone services can also be used. The patient receives a summary after each session via a secure personnel portal created when they sign up, helping them remember their goals. There is also a digital knowledge library available with related articles and videos all aimed at helping the patient adjust to therapy and overcome the many obstacles along the way.
About Signature Sleep Services LLC
Signature Sleep Services (dba Sleep960) is a sleep medicine resource company providing diagnostic & therapy products, consultation & management services and Polysomnography educational courses. Our products focus on improving the complete care workflow cycle from initial screening, testing, treatment and successful outcomes for the sleep disorder patient. A sister company the Florida International Sleep School provides a variety of Polysomnography courses with a blended mix of on-line, on-demand and traditional classroom sessions.