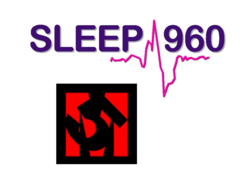 We are also excited about integrating into their new workflow platform and believe our educational products will be a great fit
Fort Myers, FL (PRWEB) March 26, 2013
Signature Sleep Services (dba Sleep960) announced today that it has reached an agreement with Modus Five, a California-based multimedia company to co-develop and distribute sleep medicine education software and integrate this rich media into existing and future software applications. As the field of sleep medicine continues to expand there is a growing need for quality educational material in video format for both professionals entering into the industry and patients searching for answers to their sleep problems. Although there are many sleep related YouTube videos available most are limited in clinical content, non-interactive and often too broadly focused.
Over the last year Sleep960 has been constructing a complimentary platform of applications, devices and services that work together to provide a more seamless and efficient way to eliminate redundant data entry and reduce overall operating costs of sleep centers. The flagship product in this platform is SleepScreener a web-based application that can screen and electronically refer high risk patients with sleep disorders to specific testing facilities. A brief educational video produced by Modus Five will now be integrated into the application providing patients basic knowledge of the impact of sleep disorders and instructions on how to complete the questionnaire.
Modus Five has developed a number of sleep related software programs and educational videos aimed at hospitals and sleep centers interested in improving patient awareness of sleep disorders. This software combines interactive content with graphics, videos and animations to create a user friendly application which can run from a web site or standalone. These videos cover sleep disorders in general, sleep wellness and dental sleep medicine. They have been designed to be quite interactive so individuals viewing the content feel they are part of the presentation.
"One of the biggest problems we face is convincing patients taking the SleepScreener questionnaire is to understand the significance of how poor quality sleep can affect their general health and well-being"says Michael Clark, VP of Sales and Business Development. "Modus Five addressed this issue by providing a powerful video message that we integrated into the application which each patient must view prior to starting the questionnaire. We believe this will increase the importance of sleep disorders to the patient and therefore improve their interest in completing the questionnaire."
"Over the past year we have developed several educational products for sleep disorders and wellness. These products are currently in use by sleep centers around the world and with the experience and knowledge of Sleep960, we believe we can show case them to a wider range of potential clients", says Gali Rosen, president of Modus Five. "We are also excited about integrating into their new workflow platform and believe our educational products will be a great fit."
About Signature Sleep Services LLC
Signature Sleep Services (dba Sleep960) is a sleep medicine resource company providing diagnostic & therapy products, consultation & management services and Polysomnography educational courses. Our products focus on improving the complete care workflow cycle from initial screening, testing, treatment and successful outcomes for the sleep disorder patient. A sister company the Florida International Sleep School provides a variety of Polysomnography courses with a blended mix of on-line, on-demand and traditional classroom sessions.
About Modus Five
Modus Five is a California-based company that develops medical patient education multimedia learning software and web sites. Its team of professionals includes family physicians, certified health care educators, a technical writer and editor, and multimedia developers. Modus Five products serve patient, health care organization, physicians, nurses, medical educators, and various health care centers.