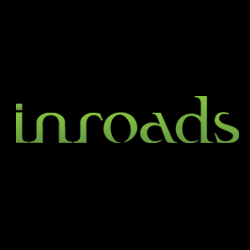 Text is very limited; slideshow videos have the power to quickly engage people and keep their attention.
Frederick, Maryland (PRWEB) March 24, 2013
Inroads Multimedia -- a new division of Inroads, demonstrates, educates and captivates the audience with compelling slideshow videos. According to Google, websites, on average, experience a 40 percent bounce rate. Too often visitors leave website within seconds. Engaging slideshow videos keep visitors onsite. Visually dynamic content also produces more sales. The staff at Inroads Multimedia produces engaging slideshow videos for companies in an array of industries.
These days visitors expect appealing videos; boring websites loose visitors within seconds. Appealing slideshow videos create a powerful connection between prospective customers and a business. Well done slideshow videos also create trust. Joe Alberici, President of Inroads Multimedia Productions, said "Text is very limited; slideshow videos have the power to quickly engage people and keep their attention."
Small business owners and major corporations in an array of industries increase revenue with simple, appealing online slideshow videos showcased at company websites and other Internet locations. Online slideshow videos are an inexpensive, quick way to increase website traffic and sales.
Inroads Multimedia reports engaging slideshow videos help businesses:

Showcase products and services
Increase sales
Increase brand awareness
Launch new products
Educate visitors about new products
Inform visitors about a company
Provide an important message
Too often businesses fail to engage prospective customers via their videos. Companies make mistakes such as:
Videos are too long
Ineffective placement of online videos at their website
Poor calls to action
Videos too focused on sales
Poor technical video production quality
Effective, engaging slideshow videos take businesses to the next level.
About Inroads Multimedia:
Inroads Multimedia, an innovative full-service marketing communications company, understands the power of video and Multimedia content. The company creates effective video slideshows, online videos, Multimedia content and print materials. Its award winning staff has expertise in increasing brand awareness and customer loyalty among clients' target audiences. Inroads Multimedia has experience helping businesses convert visitors into customers.
Contact:
Dennis Ottey, Senior Account Manager
Inroads Multimedia Productions
Telephone: 301-473-9750
Fax: 301-418-6388
http://www.inroads-video.com/
###