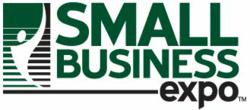 By hosting the Shark Tank casting call at our event, we're giving small business owners the opportunity to realize their dreams with the chance to be on TV and have their business, product, or service funded
New York, NY (PRWEB) April 23, 2013
Small Business Expo, a producer of NYC trade shows, is announcing its newest addition to its May 16 trade show: the chance for attendees to be on the hit television show Shark Tank. The reality program will be casting participants at the trade show from 10 am – 5 pm. The company, available at http://www.TheSmallBusinessExpo.com, hosts complimentary trade shows across the country to help foster small business growth with exhibitors, seminars, and speakers.
"We're extremely excited to announce that the Shark Tank casting call will be happening at our upcoming New York trade show. We pride ourselves on offering business owners a fun environment where they can meet with exhibitors, attend workshops, and network with other business professionals and entrepreneurs. By hosting the Shark Tank casting call at our event, we're giving small business owners the opportunity to realize their dreams with the chance to be on TV and have their business, product, or service funded. And the best part is that individuals can attend our trade show and the casting call at no cost," said Zach Lezberg, producer of Small Business Expo.
The casting opportunity will be held at Small Business Expo's New York trade show on May 16, 2013 at Pier 92. Entrepreneurs and small business owners who have a great idea, are looking to expand their business, or need financial backing can join the casting call from 10 am – 5 pm. The reality TV show features pitches to a panel of potential investors who then choose if they'd like to invest in the business. Interested individuals can register to attend the expo and will automatically be able to attend the casting.
Small Business Expo is the largest trade show, conference, and networking event for small business owners. The company produces events across the country throughout the year, including New York, Dallas, Boston, Miami, and Los Angeles trade shows. Each show boasts an array of exhibitors as well as workshops, seminars, and meet-ups, allowing for attendees to network with other business professionals, view product demonstrations, and learn about new developments and technologies in their industry. The one-day B2B event is geared towards helping small business owners harness their potential.
For more information about Small Business Expo's New York show or to register to attend, visit the company online at http://www.TheSmallBusinessExpo.com or call 212-404-2345. Exhibition space and sponsorship opportunity is also still available for businesses that would like to be a part of the trade show. It is also active on several social networks, including Facebook at http://www.facebook.com/SmallBusinessExpo, Twitter at http://twitter.com/TheBizExpo, and it blogs about business and entrepreneurship at http://blog.TheSmallBusinessExpo.com.