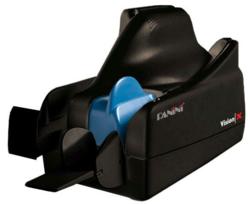 Bank services have increased and customers rarely have to come to the branch. The security of having a branch to go to, should you need to, is still there. Customers are truly empowered.
(PRWEB) February 27, 2013
Banks work to stay current. Some banks are more successful than others. M & F Bank, headquartered in Kosciusko, Mississippi with 35 branches across Mississippi and in Tennessee and Alabama, seems to be doing something right.
M & F Bank is one of those banks that truly practices community banking. Being located in Mississippi and the south, they already draw from a friendly workforce. Their direct approach to banking with simple, straight forward messages has resonated with their customers. Messages like "You deposit money. We keep it safe. You earn interest." and "House + Mortgage = Home" adorn their branch walls.
M & F Bank is now packaging services that promote "banking independence" with their commercial banking customers. These services empower customers to handle their banking remotely or have the bank handle aspects of their banking for them.
According to Gage Walker, Market President of the M&F Bank Rankin County locations, "With today's services, people are less and less dependent on that trip to the branch, even when they have paper checks to deposit. The services we offer literally change the customer's business banking life."
Some of the core services being packaged include:
REMOTE DEPOSIT
Allows business customers to securely deposit checks directly from any business location(s) into a central checking account. Processed checks can be kept for records. Checks can be deposited 24 hours a day, seven days a week including holidays. This service ultimately saves the commercial banking customer time and money with fewer trips to the branch during business hours.
CHECXCHANGE(TM) CHECK RECOVERY SERVICE
checXchange(tm) collects bad checks for the client. This service has been shown to improve debt recovery rates up to 60% for commercial banking customers.
MERCHANT CARD SERVICES
Accept credit card payments from customers.
AUTOMATED CLEARING HOUSE
Automated Clearing House (ACH) allows business banking customers to do direct deposit for payroll, make tax payments, make vendor payments and make other electronic transfers of funds.
WHOLESALE LOCKBOX
Commercial banking customers can have their customers mail payments directly to a Post Office Box secured by the bank. The bank collects the checks and deposits them for the commercial banking customer.
ONLINE BANKING
Online banking allows customers to manage their business banking accounts securely online.
According to Jeff Cousar, Market President of the M&F Bank Oxford locations, "We are going to great effort to engineer our business banking services to be more efficient, easier, and with local support. There are more services and efficiencies in the works for 2013. Just like our slogan says, Fast. Simple. Local."
M & F Bank also offers commercial insurance to its business banking customers. It is just one more service category to make business life easier and more turn-key with one point of contact.
In an economy where people are reluctant to spend, and are doing more cutting back than normal, it is inspirational to see a business reinvesting in itself and its customers to a successful end.
For more information on these and other business services offered by this community bank in Mississippi, visit http://www.mfbank.com.
M & F Bank is headquartered in Kosciusko, Mississippi and has branches in Mississippi, Tennessee, and Alabama. Established in 1890, they have been a community bank for over 123 years. M & F Bank is known for offering "30 Minute, No Hassle Loan Consultations" and emphasizes the message that they have "Cash to Loan." For more information, visit http://www.mfbank.com.