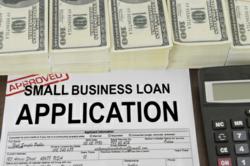 Compare and apply online for small business loan.
Springfield, IL (PRWEB) March 06, 2013
Loans.net is no stranger to the loans marketplace. With a recent reorganization, however, the company is paced to be a major player in the small business loans marketplace. With an emphasis on lowering interest rates and expanding opportunities to provide increased credit lines, the company recently overhauled its network infrastructure.
After some initial reshuffling and reallocation, Loans.net initiated hundreds of new relationships with lenders focusing on small business loans. The end result is that the network now boasts of a cumulative capacity to lend tens of millions of dollars to small businesses for a variety of business needs.
"The sheer size of our network makes it possible for us to lower interest rates and work with a variety of credit types. In comparison to local banks and competing sites the interest rates are much lower due to the ability to obtain competitive quotes.
The company's spokesperson released the following statement yesterday:
"We have managed to create a unique system that fosters competition amongst small business loan lenders. Often, the end result of the competitive spirit within the network is low interest rate loans with better terms. The credit lines tend to be higher and the overall package has become much more appealing to small business owners. We have leveraged a wide range of tools and strategies to expand our network, enhance our technology infrastructure, and facilitate the overall matching process between business loan applicants and lenders. The system was unveiled on our site and thus far the response has been nothing but encouraging."
"This was the need of the hour and so we decided to embark on this ambitious undertaking. Having been in this business for over fifteen years, I know exactly what small businesses want -- and now we are in a position to offer it to them," says Yonni Rossa, CEO of Loans.net
Paul, a small business owner, initiated a small business loan request with Loans.net and he was nothing but thrilled. In his own words: "The process was a breeze and the results were outstanding. In addition to the package, I was able to save so much time on researching and connecting with small business loan lenders. I would rate this service a full ten."
Loans.net specializes in offering small business loans at low interest rates. The process is very simple. A small business owner requests a free quote and completes a quick application. Within seconds, lenders start responding to the inquiry with free quotes and extremely competitive offerings. Loans.net has been in business for over fifteen years and during this time it has facilitated the offering of millions of dollars in small business loans, often at very competitive terms in comparison to local lenders and banks.
If you would like more information about this topic, Visit us at: http://www.loans.net/small_business.html