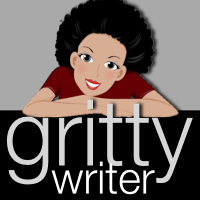 The early thoughts about a business idea are often naive. If owners dive in at this point without a smart plan to brand they could end up with a company that costs them more than they want to pay," says Jamillah Warner, CEO of Gritty Writer. "
Atlanta, GA (PRWEB) March 28, 2013
Failure to brand is common small business practice, often with painful results. According to the Small Business Administration, roughly 50% of start-ups close up shop within the first five years. While there are many contributing factors, if very few know who the company is and what the company can do for their audience, then failure is an option.
Recently, Gritty Writer took a look at six top global brands and offers branding and message design insight for small business owners.
Business ventures of all sizes are serious, and sometimes, under-estimated endeavors. "The early thoughts about a company idea are often naive. If owners dive in at this point without a smart plan to brand they could end up with a company that costs them more than they want to pay," says Jamillah Warner, CEO of Gritty Writer. "One of the first strategy decisions needs to be branding and message design."
Gritty Writer sees personal and professional branding as a fundamental, and commonly neglected part of developing a business. Ms. Warner says, "Ineffective branding and message design is dealt with as an afterthought, addressed during down time -- if there is such a thing for a small business owner -- after the 'real work' is done." She says, "many smaller companies see branding as a numbers game, something for big business with big budgets. However, everything starts with a message and how you design it and figuring out what you want and need to say can fit into any budget."
After reveiwing several top 2012 global brands, Gritty Writer identified six branding and message design actions that any company can implement.
"Every business solves some problem by alleviating some pain point for their clients," says Ms. Warner, Gritty Writer CEO. She believes that studying the messages behind successful global brands can teach small businesses how to make the most of message design in order to brand their small company effectively. It's the practice that savvy branding revolves around consistently demonstrating what a business does for it's target audience. It's about solving a problem and the message that makes the solution matter.
Gritty Writer offers message design training, content marketing services for artist and business owners, as well as the Gritty Kit, a complimentary message design tool-box for effective communication at GrittyWriter.com.