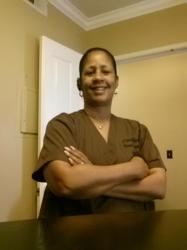 If my brand is not properly crafted and optimized online, and on sites such as Yelp, Angies List, Facebook, Google+ and other digital channels consumers increasingly turn to when selecting services, my growth will be limited.
Los Angeles, CA (PRWEB) March 06, 2013
Since owner Schera Moses founded Final Touch Housekeepers in 1997, her strategy has been to grow by providing exceptional personalized services for Los Angeles housekeeping clients. Moses' hands-on, friendly, personal touch permeates the Final Touch brand.
However, being a savvy business owner, Schera recognized both the threat to growth and the opportunities provided by digital, social, and user review channels.
According to Moses, "If my brand is not properly crafted and optimized on digital channels consumers increasingly turn to when selecting services, such as Yelp, Angie's List, FaceBook, Google+, my growth will be limited. In fact, I can lose business to my competitors if I don't use state-of-the-art marketing."
Most small businesses find it cost-prohibitive to employ a marketing department staffed with experts to develop strategy and employ best practices for high ROI acquisition and growth marketing.
"This is where we come in. With over 25 years of leadership experience using marketing to generate demand for products and services, small businesses hire us to turbo-charge their marketing. Typical assignments are project-based or for a set period, and we can remain on retainer to fine-tune follow-up marketing efforts. Our clients can easily disengage and re-engage with us to satisfy their marketing needs." stated Bryon K. Smith, CEO of BILMBA Marketing.
BILMBA Marketing provides service packages to meet each client's market challenges, opportunities, needs and budgets. Our Small Business Growth Package Pricing includes the $5,000 Growth Starter, the $7,500 Growth Campaign, the $10,000 Growth System, $12,000 Growth and PR and finally the $15,000 Aggressive Growth option.
According to Smith, "Moses' Final Touch Housekeepers is an ideal client for us. They have a superior product, with [a story that needs to be told, through the right channels, to the right people, and at the right time, using state-of-the-art processes and best practices."
About BILMBA Marketing & Associates
BILMBA Marketing & Associates LLC is a consultancy comprised of experienced marketing leaders with deep expertise in new customer acquisition, usage and retention marketing for business-to-business and consumer segments. BILMBA offers a full range of marketing consulting services including best practice reviews, marketing strategy, direct response marketing, social media, multi-channel management and website development.