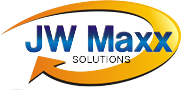 Phoenix, Arizona (PRWEB) March 15, 2013
Small business reputation manager JW Maxx Solutions is elevating the standards of the industry through innovative techniques and a dedication to providing the heist quality service possible. This is why so many small businesses look to JW Maxx Solutions to provide them with the tools and tricks that they need to rehabilitate their online presence, which is why these small business owners are excited to hear the top 3 tips that will assist them in conquering their online reputations.
Small business reputation manager JW Maxx Solutions recommends that businesses first Google themselves so that they know where they stand. There is a lot of information that can be found through a Google search, which provides businesses with a starting point in the process of creating ideal online images. JW Maxx Solutions also recommends that businesses buy domain names associated with their businesses. This will provide businesses with a place where they can provide all their content in one place to promote a positive image of their business.
Small business reputation manager JW Maxx Solutions also reminds business owners that creating positive content through social media tools is one of the easiest ways to rehabilitate an online image. Think of social media as free viral marketing, where a company can bond with their consumer base and create organic and positive interest in their brand. This is why company's should take time filling out their profiles, so that when they are Googled, all of their social media site information rises to the top.
Small business reputation manager JW Maxx Solutions also reminds companies to repress negative information and to remember that nothing ever disappears from the Internet. People will still be able to find things posted about a company, whether it was from last week or 10 years ago, with the right amount of effort. This is why everyone should remember that once something is on the pages of the Internet it is there forever, and it takes serious dedication from an online reputation manager like JW Maxx Solutions to create positive content while suppressing negative content to the back pages of the internet.
If small businesses follow these tips and tricks by small business reputation manager JW Maxx Solutions, they can look forward to a positive online presence and a bright future for their company.
****
JW Maxx Solutions
11811 N Tatum Blvd, Suite 3031
Phoenix, AZ 85028
Phone: (602) 953 – 7798
Email: info(at)jwmaxxsolutions.com
Website: http://www.jwmaxxsolutions.com