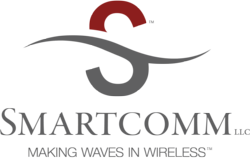 Phoenix, Arizona (PRWEB) March 06, 2013
The Wireless Telecommunications Bureau of the Federal Communications Commission published a White Paper on February 26, 2013 addressing the challenges facing the United States and many other countries as they try to keep up with mobile broadband demand. The paper primarily outlined the opportunities and challenges in freeing up both licensed and unlicensed spectrum for mobile broadband.
Licensed Spectrum Resources
The Commission's paper pays particular attention to licensed spectrum below 2.7 GHz because, due to RF propagation characteristics, the provision of mobile broadband services around the world primarily occur in these frequency bands. Mobile broadband services commonly use two sets of "standard" bands; this allows for economies of scale in deployment. Although not exact, the frequency range, timing, and technology are comparable between the United States and the European Union in the most commonly deployed bands. In the U.S., these bands are at 700 MHz, 850 MHz, AWS-1 (1.7 GHz), PCS (1.9 GHz), and 2.5 GHz; the comparable bands in the EU are at 800 MHz, 900 MHz, 1800 MHz, 2 GHz, and 2.6 GHz. Furthermore, the total available spectrum in these standard bands is roughly equal for the U.S. and EU.
The amount of licensed spectrum currently available for mobile broadband services, however, varies substantially between the United States, certain EU countries, and Asia. For example, Germany leads the group with slightly more currently available spectrum (615 MHz) than the United States (608 MHz). And Australia lags many countries with just 478 MHz available.
Unlicensed Spectrum Resources
The increasing demand for mobile broadband services facilitates creative solutions, including utilizing unlicensed spectrum. Technologies like Bluetooth and Wi-Fi require no specific authorization and are traditionally non-exclusive; therefore, they can be deployed on unlicensed spectrum. Technical rules, which vary from band to band, are employed to mitigate interference in these unlicensed spectrum bands.1
Unlicensed networks, however, will not eradicate the need for licensed spectrum. The unlicensed spectrum being used is mostly at 2.4 GHz and 5.2/5.3 GHz. Typically, the power allotment for this kind of unlicensed network is much lower than that enjoyed by holders of licensed spectrum. Allowed power allotment largely relegates license-free providers to line-of-sight ("LOS") coverage only; not ideal for high-speed 4G (LTE) networks.
What we can learn and appreciate from the Commission's white paper is that the FCC is attempting to meet growing mobile broadband demand. New technologies, blanket licensing, and future incentive auctions are being proposed as necessary approaches to ensure that sufficient amounts of spectrum are available, both licensed and unlicensed, in the future.
Further comments from the FCC and the white paper in its entirety can be found on the Commission's website at:
http://www.fcc.gov/blog/spectrum-available-mobile-broadband-how-us-stacks-and-challenges-ahead
http://www.wimax.com/wimax-regulatory/what-is-unlicensed-spectrum-what-frequencies-are-they-in
About Smartcomm, LLC
Smartcomm was formed in 2007 for the purpose of acquiring FCC licenses for spectrum bandwidth that can be used for mobile broadband services. Smartcomm holds 700 MHz and 800 MHz spectrum licenses in Texas, Virginia and West Virginia.