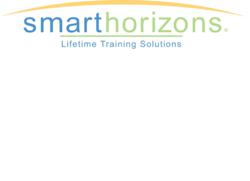 The Transitional Life Skills program focuses on job preparation courses, such as resume writing, job interview techniques, and personal financial management.
Pensacola, FL (PRWEB) December 06, 2011
Smart Horizons, the smart choice in innovative training solutions, today announced the newest offering from Lifetime Training Solutions: Transitional Life Skills. "The Transitional Life Skills program was originally developed for homeless veterans," said Stephen Samaha, Director of Lifetime Training Solutions. "However, we realized that there was a wider need for such training within the at-risk population. The Transitional Life Skills program focuses on job preparation courses, such as resume writing, job interview techniques, and personal financial management. These are the types of skills from which an individual transitioning from homelessness or from the corrections population would benefit. In fact, these are the skills that any dislocated worker would need."
Lifetime Training Solutions provides a full spectrum of online learning programs ranging from independent living skills, transitional assistance, vocational job training, and career preparation. Lifetime Training Solutions courses are housed on the secure, proprietary NexPort Campus learning management system, which allows program administrators, directors, or training coordinators to track and report on student progress in real time. The next generation online learning and knowledge management platform now provides fully integrated synchronous learning using the NexMeeting online conferencing system that includes integrated telephone and computer-based audio, slide presentations, chat, white boards, and recording capability. Instructors and administrators are able to conduct web-based seminars and classes that are accessible to subscribers in even the most remote regions. NexPort Campus also supports interactive engagement within learning communities through the use of videos, wikis, blogs, collaborative web pages, and threaded discussions.
About Lifetime Training Solutions
Lifetime Training Solutions is a division within the Smart Horizons family of programs providing critical life skills and work training programs for the at-risk population. More information can be obtained through the Lifetime Training Solutions web site at http://www.mytrainingnow.com.
About Smart Horizons
Smart Horizons is an online training provider based in Pensacola, Florida, that offers courseware development by experienced instructional designers, customized programs, learning management services, and superior media design. Designated as an Authorized Provider by the International Association for Continuing Education & Training (IACET), Smart Horizons offers Continuing Education Units (CEUs) for its programs that qualify under IACET guidelines. Smart Horizons, a division of Advanced Systems Technology, Inc., provides a wide range of training services, including content development and hosting, product delivery, student enrollment, student support, and record keeping. With innovative programs that are available 24 hours a day, 365 days a year, Smart Horizons is changing the way organizations train their employees and enhancing the way individual learners achieve their educational and career goals. For more information, visit our web site at http://www.smarthorizons.org.
###