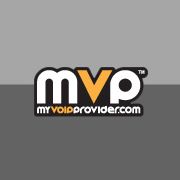 The employee doing business on their smartphone at the office, on the way to the office, or outside of the office is the new norm
(PRWEB) March 08, 2013
The knotted employee tangled in telephone cords and masked in a heavy headset is an animal on the brink of extinction. Instead, the employee doing business on their smartphone at the office, on the way to the office, or outside of the office is the new norm. And it's a profitable new norm for businesses to embrace.
Telecommuting full-time or part-time is on the rise in the US, and according to a 2012 study done by the US Labor Bureau, telecommuting leads to more productivity and higher employee retention. And according to VoIP expert Rachel Greenberg, mobile communication doesn't have to be expensive, and that's why mobile VoIP is such an asset to businesses.
VoIP is cheap Internet phone service. Businesses have already embraced business VoIP, which saves them money on their in house and out of office phone calls. Luckily, several business VoIP providers also offer mobile apps to keep companies and telecommuting employees better connected. In honor of better telecommuting communication, My VoIP Provider announces the top 5 business VoIP providers with mobile apps:
1. 8x8, Inc
8x8, Inc is a VoIP provider with some of the best mobile options for businesses. 8x8, Inc works with iPhones, iPads, the iPod Touch, and Androids. 8x8, Inc has other great features for businesses, including cheap extensions at $19/extension per month, 3-ways calling, and IP video conferencing. Remote employees can do business on their smartphones while staying accessible with the office extension and voicemail if they miss a call.
2. RingCentral
RingCentral covers all of the major smartphone brands, from iPhones, to Blackberry phones, to Androids. RingCentral has other useful features for businesses, like unlimited IP faxing, unlimited extensions, and number portability so telecommuters can stay connected to the company on their smartphones without changing their extension phone number.
3. VoIP.com
VoIP business provider VoIP.com has Andriod and iPhone apps. VoIP.com has some of the cheapest prices for extensions, at $17.99/extension per month. VoIP.com also offers international telephone numbers, which is helpful for companies to keep up with employees making business trips abroad.
4. VoIPDito.com
VoIPDito.com is a great choice for small businesses that have a remote staff. VoIPDito.com works with both iPhones and Androids, and has options for pay-as-you-use payment plans, which is perfect for a new company or a company with a small staff. Using business VoIP, small companies don't have to waste money on the old brick and mortar building. VoIPDito.com saves the company money while helping them stay connected to the team and the customers.
5. Vocalocity
Vocalocity is compatible with iPhones and Androids and offers the cheapest price for extensions to reach telecommuters. Vocalocity is $14.99/extension per month and offers other useful features to help connection between the office and remote employees, like IP faxing and 3-way calling for mobile conference calls.
Business is no longer limited to dusty desks and messy extension wires. Mobile VoIP keeps companies at the office and employees on the go connected to each other. Business VoIP is already a great way for businesses to save money, and with mobile VoIP, businesses have an even better way of staying connected with a mobile workforce.