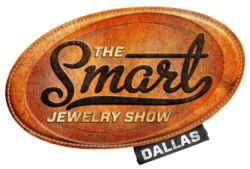 Chicago, IL (PRWEB) May 14, 2013
The SMART Jewelry Show and INSTORE magazine today announce Deion Sanders as the keynote speaker for The SMART Jewelry Show Dallas to be held August 24-26, 2013 at the Gaylord Texan Resort and Convention Center. (The education conference begins on August 23, a day prior to the show opening.)
Sanders, who will speak on Saturday, August 24, at 8:30 a.m., was a legendary character on both the football field and the baseball diamond, and is now a television sports analyst.
"Deion knows a few things about having a great fourth quarter, and we're sure he will inspire and motivate jewelers to create a game plan for their all-important fourth quarter sales season," said show director Jim Reed. "He has an incredible story and strong ties to the Dallas community. Regardless if your goal is to be a famous pro athlete or the most famous jeweler in your neighborhood, you won't want to miss 'Prime Time' in action."
Sanders was inducted into the Pro Football Hall of Fame in 2011 after a storied career that included two championship rings — one of which was won in Dallas — and was known for his charisma and showmanship.
His role as "Sanders Claus" for Nike also gives him a unique perspective on what jewelers deal with during the holiday season.
"INSTORE endeavors to look outside our industry for talent that offers retailers fresh ideas," said Cindy Chandler, The SMART Show's education manager. "Deion will be informative and entertaining, and INSTORE is looking forward to an incredible session that brings energy and fun to jewelers' fourth quarter planning and buying."
Jewelry retailers from across the country are encouraged to sign up to attend The SMART Show at http://www.smartjewelryshow.com/register.
About The SMART Jewelry Show
Now in its second year, The SMART Jewelry Show Dallas will be held August 24 - 26, 2013. The sixth SMART Jewelry Show Chicago will be held April 5-7, 2014. (Both events feature a full day of additional education the day before the show starts.) These one-of-a-kind jewelry events provide independent retail jewelers the world-class speakers, interactive education and exciting buying opportunities they need to grow their businesses. The SMART Jewelry Show is presented by INSTORE and INDESIGN magazines. Learn more at http://www.smartjewelryshow.com.