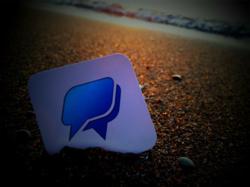 Jamestown, NY (PRWEB) March 11, 2013
SlickText.com, one of the current leaders in SMS marketing services and technology has just announced the release of a new client notifications tool that will help customers keep attention focused on their mobile marketing efforts.
SMS marketing, also known as text marketing, has positioned itself to be one of the most effective ways for businesses and organizations to effectively market to their customers. In the past year, the SMS marketing industry has seen explosive growth due to the rise in Americans who own and utilize text messaging on a regular basis. Chances are your customers all have cellphones and statistics show that 95% of text messages are read within the first 5 minutes. Those two facts alone are what have helped text marketing to rise in popularity so quickly.
The strategies team at SlickText.com realized early on that the majority of their users are extremely busy and were often juggling several major projects at any given time. Marketing, more often than not, is not always a primary topic at the forefront of small business owners' minds. This is what inspired Slick Text's client notifications. With this new feature, customers of SlickText.com can turn on automated alerts via email and/or text reminding them of when it's time to send out another text message campaign.
Co-Founder & CEO, Matt Baglia explained, "I worked in small business for over 10 years before founding Slick Text and I know what it's like to have your brain focused on a hundred different things. With marketing, our store always needed a little nudge as a reminder and the same goes for our customers as well".
SlickText.com predicts that this new feature will increase their customer engagement by over 20% in the coming year. Based out of Jamestown, NY, Slick Text is constantly innovating to bring the best in technology and service to text message marketing.