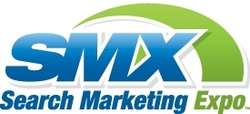 San Francisco, CA (PRWEB) July 21, 2008
Founder and President of Infuse Creative, Gregory Markel, will share his 13 years of SEO and search engine marketing expertise while focusing on mobile search engine marketing strategies at the SMX Local and Mobile Conference in San Francisco on Friday, July 25th, 2008.
Gregory will be talking about the latest mobile search strategies fueled and required by the arrival of 3G mobile devices such as the 3G iPhone and App Store, Sony Mylo, Intel's MID's, Google's coming Android mobile OS, and others, and how companies can make sure their content and ads are optimized and integrated into the new world of mobile blended results. He will also take an in depth look at the diminishing importance of WAP and forward thinking realities of the True Web Browser experience in addition to other key aspects to performing well in mobile search results.
About Infuse Creative: http://www.infusecreative.com
Gregory Markel and Infuse Creative have provided search marketing services and technology to an extremely diverse variety of clients including; Mazda, Gibson Musical Instruments, New Line Cinema, Pacificare, The BBC, Ed Hardy, Led Zeppelin, CBS, FOX, The National Geographic Channel, Realty Executives International, Sony, Universal Vivendi, and many more.
About SMX Local & Mobile: http://searchmarketingexpo.com/local/
July 24th & 25th, JW Marriott Hotel, 500 Post Street, San Francisco, CA
Driving offline conversions with online marketing -- that's what SMX Local & Mobile is about.
Don't miss SMX Local & Mobile -- the only event 100% focused on getting a competitive edge through local and mobile search.
SMX Program Chair Danny Sullivan is one of the search industry's leading analysts and and has been programming search conferences longer than anyone.
SMX Conference Chair Chris Sherman has analyzed and influenced developments in search marketing for more than a decade.
###