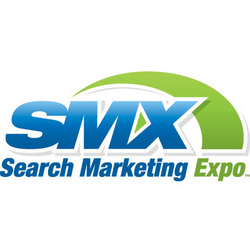 Redding, CT (PRWEB) December 3, 2008
Search engine marketers have until the end of the day on Friday, December 5 to register for Search Marketing Expo -- SMX West 2009 at the pre-agenda rate of just $995. Rates increase to $1,195 after December 5.
SMX West will feature more than 50 sessions designed for search marketers of all skill levels and covering the spectrum of internet marketing topics. SMX West will be held February 10-12, 2009 at the Santa Clara Convention Center in Santa Clara, CA.
Search Marketing Expo -- SMX West is programmed by Danny Sullivan and Chris Sherman, the editors of the leading news blog for internet marketers -- Search Engine Land. Sullivan and Sherman are widely recognized as thought leaders in the search marketing space. They've programmed scores of search marketing events that teach marketers how to drive more traffic to their web sites.
In addition to the sessions, All Access attendees get access to keynotes, in-person networking events, the SMX Connect online social networking tool, and much more. See all the benefits you get with your All Access pass here. In-person networking events will include a Meet & Greet reception on the evening of February 9 and Webmaster Radio.FM will also host SearchBash @ SMX.
The Expo Hall will be open February 10 and 11 and passes are free with pre-registration. An Expo pass includes access to educational sessions and more than 25 SMX Theater presentations, where our exhibitors present case studies and discuss their solutions.
SMX West is an outstanding value at any price, but especially so at the pre-agenda rate of $995. Register now and save.
About Search Marketing Expo and Third Door Media, Inc.:
Search Marketing Expo - SMX West is produced by Third Door Media, Inc. Third Door Media's mission is to empower internet and search marketing professionals by providing trusted content and community services they need to be successful. Other Search Marketing Expo events include SMX East, SMX Advanced, SMX Local & Mobile, SMX Social Media Marketing, SMX Munich, and SMX London. The full list is available at the Search Marketing Expo site.
Third Door Media also publishes the search marketing news and analysis site Search Engine Land, produces Search Marketing Now, a lead-generation marketing solution for suppliers of SEM-related products and services, and Sphinn.com, the place for web, online, search, interactive and internet marketers to share news stories, talk within subject-specific discussion forums, build a network and stay connected to hot topics in internet marketing.
###