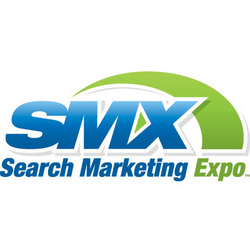 Redding, CT (PRWEB) January 27, 2009
Search Marketing Expo - SMX West begins on February 10 at the Santa Clara Convention Center in the heart of Silicon Valley. SMX West features more than 50 educational sessions and keynotes, networking activities and presentations from leading solutions providers. See http://smxwest.com for all of the details.
There are three ticket options for SMX West attendees. Each provides access to valuable educational and networking opportunities. Here are the pass options:
All Access Pass: Attend more than 50 cutting-edge sessions and keynotes covering SEO and paid search advertising for search marketers of all skill levels. See the agenda here, including descriptions of SMX Boot Camp for beginners, Developer Day and In-House Day programming. Conference sessions are on February 10-12. Three-day and one-day All Access Passes are available.
Expo Pass: Participate in more than 30 presentations in the SMX Theater and visit all of the exhibitors and sponsors, including iProspect, Google, Microsoft Live Search, Marin Software, Omniture and Bruce Clay, Inc. Expo passes are free for those who register online prior to SMX West and just $50 at the door. The Expo Hall is open February 10 and 11.
Networking Pass: More than 600 companies are sending people to SMX West, and Networking passes provide the opportunities to connect with them. Networking Pass attendees can use the online and in-person community building tools and events to connect before and during the show. Network Passes include access to the "Meet & Greet" kickoff reception, to SMX Expo Hall Reception, Birds-of-a-Feather lunch tables and Search Bash @ SMX West.
Visit the SMX West Pass Benefits page to see the full list of what you get with each of these passes.
You can register online for SMX West before the conference or by calling (877) 242-5242 and save as much as $200 on your selected pass compared to the on site rate.
About Search Marketing Expo and Third Door Media
The Search Marketing Expo - SMX conference series is produced by Third Door Media, Inc.. Third Door Media's mission is to empower interactive and search marketing professionals by providing trusted content and community services they need to be successful. Search Marketing Expo events include SMX East, SMX West, SMX Local & Mobile, SMX Advanced, SMX Social Media Marketing, SMX Munich, SMX Sydney and SMX London. The full list is available at the Search Marketing Expo site http://searchmarketingexpo.com .
Third Door Media also publishes the search marketing news and analysis site Search Engine Land, produces Search Marketing Now, a lead-generation marketing solution for suppliers of SEM-related products and services, and Sphinn.com, the place for web, online, search, interactive and internet marketers to share news stories, talk within subject-specific discussion forums, build a network and stay connected to hot topics in internet marketing.
###