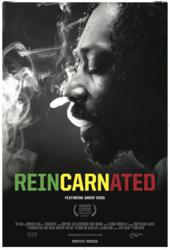 (PRWEB UK) 15 March 2013
Kings Cross Media is embarking on a journey to create a series of 100 videos in which it reviews the careers of 100 influential hip hop artists. Without any hesitation, the company has put the infamous Snoop Dogg on the list because of the recent publicity he has received on being more inclined towards the reggae genre.
Snoop Dogg has tried to rediscover himself within the past few months as an artist and wants to break the shackles of being labeled as a "one-genre" artist. In order to accomplish this, he went to the extent of changing his name and used Snoop Lion as a second name. While this may be a temporary stint from the famous rap star, his heart is in the right place when wishing that Bob Marley was still alive. This way he could have received valuable advice from him because Bob was and is the undisputed king of reggae.
According to Time Magazine, speaking right before his performance at SXSW, the famous rap artist stated, "I'm missing Bob Marley. I wish he was here to show me a few tricks on what to do. The way he held the crowd, which is what I do in rap, so I would want to know how to do it in reggae. It may be the same thing; it may be the same juices."
With a new documentary to be released on March 15th, Snoop is excited about how it will portray him. The documentary is titled "Reincarnated" and it goes through the rapper's reggae phase in life. Snoop visited the famous Trench Town in Jamaica, which is considered to be the place where reggae was born. The documentary also has guests spots from other famous artists including Chris Brown, Drake, and Rita Ora. To be launched with the same name album, the documentary will be shown in cinemas across the world on the 22nd of March.
Snoop Dogg was also asked whether he would be interested in visiting the town later on in his life to record reggae music, to which he answered, "I definitely feel like I'm gonna make more music but I don't know if I'm gonna go to Jamaica, I may wanna go somewhere else." The provocative artist is never shy to be in the spotlight. Just recently, he asked Bill Clinton to smoke marijuana with him. Although very few people would have the courage to ask such a question to an ex-president, Snoop Dogg had no second thoughts asking Mr. Clinton. Of course, Mr. Clinton has not commented on the request.
Snoop Dogg states that he also wants to visit other corners of the world. This casts some doubt about how seriously he wants to pursue a career in reggae music, however, reggae fans the world over are hoping that the popular rap artist will release a new album that is influenced by reggae.
Readers can find more information about reggae or hip hop music at Kings Cross Media. The 100-video series will be broadcasted via Kings Cross Media corporate video production channels. It will go through the highlights of famous rap artists like Snoop and discuss their career highs and lows.