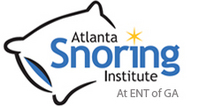 As Ear, Nose and Throat physicians, our group has always treated patients with snoring and obstructive sleep apnea
Atlanta, GA (Vocus) September 1, 2010
Snoring is a sleep depriving problem affecting 40% of men and 23% of women according to the National Sleep Foundation. Many couples sleep apart due to loud, habitual snoring. This can lead to a lack of intimacy and disharmony in the relationship.
Snoring can be a sign of a serious medical problem called obstructive sleep apnea. Not everyone that snores has OSA; but everyone with OSA snores. People with untreated obstructive sleep apnea have a much greater risk of high blood pressure, heart attack, stroke and even automobile accidents. With the Pillar Procedure Atlanta Snoring doctors are able to effectively treat sleep apnea and snoring.
Atlanta Snoring Institute Opens in August 2009
"As Ear, Nose and Throat physicians, our group has always treated patients with snoring and obstructive sleep apnea," says Dr. Howard Herman Medical Director of ASI. "There are new techniques and procedures now available that effectively treat snoring and some forms of OSA right in the office. Using these new procedures is exciting for both the physician and the patient. We can now treat snoring very effectively in most patients in about 30 minutes." Atlanta Pillar Procedure appointments have been rapidly growing in popularity, as both doctors and patients realize the effectiveness of the procedure.
Dr. Herman revealed his reason for opening the center; "I saw a need in Atlanta for people that snore and needed treatment to solve their problem. Most people that snore just don't know where to go for help. ENT doctors are specialists in treating the airway with surgical and minimally invasive procedures. I knew our group could offer a service to people in Atlanta they really need." There are a few other specialty Snoring Treatment Centers across the country that offer snoring and sleep apnea treatment. "Atlanta has always ranked high in medical services available, we wanted to make sure people in Atlanta had a Snoring Treatment Center too."
It is estimated that approximately 40% of the population snores or has sleep apnea. With a population of 4 million people living in the Atlanta area, that's a lot of people with a problem ASI can help. Dr. Herman and his partners at ENT of Georgia have four offices in the Atlanta area; Buckhead, Stockbridge, Fayetteville, and Riverdale.
What a Difference a Year Makes:
"Our practice has provided these minimally invasive snoring and OSA treatments since 2006. The most effective procedures to treat snoring include The Pillar Procedure to stiffen the soft palate and Radio-frequency Turbinate Reduction for the nose. Both procedures can be done on the same day as your initial consultation and take about 45 minutes to do both. Since most people that snore don't have other medical problems, treatment is simple and easy. They can return to work the same day with minimal discomfort and no down time,' says Dr. Herman.
"I've had patients that haven't slept in the same bed for years because of loud snoring back sleeping together after just few weeks once they are treated. It's so rewarding to know that I have helped my patients with a problem that really affects so many areas of their life and relationships. Some days I feel like I've saved someone's marriage by getting them back sleeping together again without all the disruptive snoring."
More Information on Snoring and Sleep Apnea Treatments:
"We have developed a website for ASI that explains more about what causes snoring and OSA as well as the best treatments available to fix it the problem, like the Pillar Snoring treatment. Our website receives hits from all over the world. We've had patients fly in for treatment from Nashville, Florida, and as far away as Pennsylvania. It just shows that people are really suffering from this problem and I'm glad to be able to help them." For more information visit the Atlanta Snoring Institute website today at http://www.AtlantaSnoring.com
###