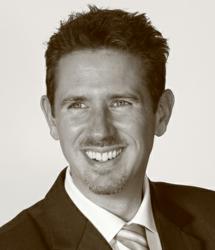 Houston, TX (PRWEB) May 07, 2012
Author and keynote speaker, Patrick Schwerdtfeger, announced today that he will present his signature program entitled "Social Media Victories" for the Texas Business Alliance on Tuesday, May 9, in Houston, Texas. The event is co-sponsored by Comcast Business Class and Bloomberg Television.
The event will take place at the InterContinental Hotel at 2222 West Loop South Freeway in Houston. Doors open at 11:00 AM for registration and networking. A complimentary lunch will be served at 12:00 noon and the keynote address will begin at 12:15 PM. Patrick Schwerdtfeger's presentation is expected to last for 45 minutes and he will be available to answer questions and sign copies of his book thereafter.
"The vast majority of self-employed professionals who are using Facebook, LinkedIn and Twitter are just wasting time", explains Schwerdtfeger. "We're going to look at the case studies that have actually produced results, and then distill those stories into simple strategies businesses can use immediately to attract new customers."
People who are interested in attending the event can register online or call the Shani Carter, the liaison at Comcast Cable, at 713-375-7952. Seating is limited and will be assigned on a first come first served basis.
About the Texas Business Alliance
Texas Business Alliance is a statewide, member-driven, small business development organization, with a mission to equip minority- and women-owned businesses to be qualified suppliers, ready to compete for public, private and international opportunities through progressive development, and specialized training. Its vision is to strengthen the Texas economy and spur job creation by expanding minority- and women-owned businesses, and encouraging youth entrepreneurship. Visit http://www.texasbusinessalliance.org for more details or call 713-738-7578.
About Social Media Victories
Most people using social media platforms are just wasting time. Social Media Victories is a powerful keynote program by Patrick Schwerdtfeger that reviews 21 success stories where businesses leveraged these platforms and achieved real results. Platforms covered include Facebook, LinkedIn, Twitter, Pinterest and YouTube.
Social Media Victories distills these 21 case histories into a "winning formula" that virtually any business can use to revolutionize their marketing and dominate their industry. While most social media presentations fail to inspire action, attendees of Social Media Victories are consistently dazzled by the simplicity and practicality of Patrick's message.
About Patrick Schwerdtfeger
Patrick Schwerdtfeger (@schwerdtfeger on Twitter) is a keynote speaker who has headlined events for Bloomberg TV, Bank of America, Comcast Cable, Research in Motion (BlackBerry), Time Warner Cable and United Healthcare among others, as well as dozens of conferences and conventions around the world. His programs focus on business trends, small business marketing and the social media revolution.
Patrick is the author of Marketing Shortcuts for the Self-Employed (2011, Wiley) as well as Webify Your Business: Internet Marketing Secrets for the Self-Employed (2009) and Make Yourself Useful: Marketing in the 21st Century (2008). He has been featured by the New York Times, LA Times, San Francisco Chronicle, CNN Money, Fortune, Bloomberg Businessweek, the Associated Press, MONEY Magazine and Forbes, among others.
Patrick is available for television appearances and media interviews. He can be contacted through his website, http://www.patrickschwerdtfeger.com.