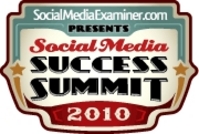 Brands such as Intel, Kraft Foods, Eastman Kodak, Electronic Arts, Warner Bros., Northrop Grumman, GE and Staples have signed up
San Diego, CA (PRWEB) April 12, 2010
It's hard to imagine what a major league baseball team, an Ivy-league school, one of America's largest banks and a 40-million member non-profit share in common. The answer is they all want less costly ways to engage with consumers. And each is turning to social media for a low-cost method to connect directly with fans, students, customers and members.
That's why businesses across the planet are fast-tracking their social media activities. Eager to reap rewards, corporations are stepping up their engagement on sites like Facebook and Twitter.
Big brands like Best Buy, Home Depot, Whole Foods and Domino's Pizza are achieving measurable results. Einstein Bros. Bagels exploded their Facebook following from 7,000 fans to over 405,000—in just 31 days. That's the kind of immediate return on investment no business can resist.
To meet the rising demand for social media education, one of the world's leading social media magazines (SocialMediaExaminer.com) is hosting Social Media Success Summit 2010, an online conference coming this May. Leading corporations and small businesses are stepping up to the plate to participate.
"Brands such as Intel, Kraft Foods, Eastman Kodak, Electronic Arts, Warner Bros., Northrop Grumman, GE and Staples have signed up to come hear how businesses like Best Buy and Whole Foods are using social media to connect directly with customers," said Michael Stelzner, executive editor of SocialMediaExaminer.com and producer of the event.
And it's not just big brands people are coming to learn from. Twenty-four social media experts will be presenting, including Guy Kawasaki (author, Art of the Start), Chris Brogan (author, Social Media 101), Mari Smith (author, Facebook Marketing), Greg Jarboe (author, YouTube and Video Marketing), Kim Dushinski (author, Mobile Marketing Handbook), Steve Rubel (from Edelman PR) and executives from Foursquare and Groupon—just to mention a few.
"The reason more than 1,100 marketers and business owners have already committed to attending the summit is not just because of the great educational content, but also because it's a fully online event without the travel costs common with other conventions," said Stelzner.
At the summit, businesses will learn how to best leverage Twitter, Facebook, LinkedIn, YouTube, social bookmarking sites and mobile marketing. They'll also discover how to implement a social media plan and track their return on investment.
Tickets are discounted through April 15, 2010. Corporate packages are available. For more information, see http://www.socialmediasummit10.com/corp/.
SocialMediaExaminer.com is an online magazine that helps businesses navigate the social media jungle. Launched in October 2009, the site quickly became one of the top 100 business blogs in the world (according to Technorati), has over 15,000 email subscribers and attracts 100,000+ unique monthly visitors. Alexa ranks the site as one of the top 4,000 websites in America.
###